Blackpool 2014
Image: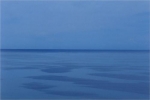 Wed, 10 Sep 2014
Pleasure Beach is huge and dramatic. I do not want to go in. The roller coaster looks very frightening. The sun is high, the sky is blue; a cooler August is giving way to a warmer September so far.
Blackpool is very big. It stretches for miles north and south, from Fleetwood to St. Annes. The Tower stands tall and colourful in the middle of the huge holiday town.
There is supposed to be something for everyone here. Roller coaster madness for those who need something extreme to create enjoyable pleasure. The adrenalin rush must be something else, but I don't think I am going to try that ever again. Rock, toys and souvenirs for the kids, burgers, fish and chips, and cheap enough food for every palate. Bars invite anyone in for Karaoke. Everyone can express themselves in some way here. I have decided to do this piece of writing because that is something I like doing, for example.
I must be feeling the excitement of Blackpool or I wouldn't be moved to write this piece. Gradually its working on me, relaxing me, taking me back to the real me after weeks of overkill at work.
Last night we drove slowly past nearly all the Illuminations from North to Pleasure Beach area South. We found our accommodation, perfectly traditional Blackpool, went out for a burger and chips, and found ourselves easily walking all the way to the Tower and the central pier and back.
I am alone this morning and early afternoon, as she is busy doing something important, so after a massive cooked breakfast, which I made sure I ate all of, I continued working on a long ongoing story of mine. Able to relax I did quite a few pages, and only at lunch time was I ready to go out alone and soak up the sun by walking around and finally sitting on this seat looking out across the Irish Sea towards the Isle of Man, which I can't see, and I have never been to. One day I will probably go there, even if I never get to Timbuctoo!