Judith Walker's Holiday 1830 - 5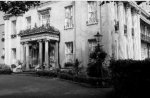 Mon, 25 May 2015
Thursday, 1 July, 1830
I decided to also put in by journal what we know about our new king. William IV was born on August 21, 1765. He ascended to the throne on June 26, aged 64. He is married to Adelaide. They had four children but none survived infancy. His most likely current heir is his 11 year old niece, Victoria, who is planning a visit to Malvern and Cheltenham next month, I understand.
William was the third son of George III and not expected to become king. He was sent off to join the Royal Navy at 13 years old, and saw service at the Battle of St Vincent against the Spanish in 1780 and in New York during the American War of Independence. A supposed plot approved by George Washington to kidnap him was leaked and did not come to fruition. He was later stationed in the West Indies under Horatio Nelson, and left active service in 1790 as a Rear Admiral. He was created Duke of Clarence and from 1791 set up home with Dorothea Bland, an Irish actress known as 'Mrs Jordan'. They lived contentedly together for 20 years, and had 5 sons and 5 daughters given the surname Fitzclarence. By 1817 William was in debt but, with the death of Princess Charlotte only daughter of his elder brother, he had become heir to the throne. Adelaide of Saxe-Meiningen was found for him as a suitable Protestant wife and they married in 1818. The marriage was happy but despite several miscarriages there were no children who survived infancy. His London residence Clarence House was designed for him by John Nash in 1825.
William was 64 years old and the oldest person to date to succeed to the throne when he became King on the death of his brother George IV.
"Silly Billy"was the name said to be given to William when he was Duke of Clarence during a visit to Bedlam hospital. When he became king he gleefully told his councillors, "Who's the Silly Billy now?"
On Tuesday we had planned to go to Malvern, but Mary was not well and besides the weather was not favourable.
Last Sunday, the 27th, we went to the coach station to meet my daughter Jane, and she came about 10 o'clock.
Mary is very disappointed that we cannot go to a Unitarian Chapel here, and from what we have been told, there are not more than half a dozen Unitarian families in the city. We did however go to church on Sunday evening, and Mary actually fainted in the middle of the sermon, as she was obviously then getting ill.
Yesterday was beautiful but much too warm. The others set off for Malvern in the morning, three going in one gig and two in another. Henry and I stayed back at home, but I will recount Mary's adventures as she has told them to me.
She says they had a beautiful ride past some of the greenest field she ever saw, and largest orchards, and saw for the first time hop plantations.
Malvern is sheltered by a mountain and after refreshing themselves by getting something to eat and drink at the Unicorn Inn at the bottom of the hill, they ascended its rugged sides. She says that on their setting off they were completely wedged in amongst a troop of women and boys with their donkeys or neddies as they all came them here, each teasing them to have one.
She says, "I never was so beset and teased in my life. I suppose it is their usual way of coming, but the ladies ride upon the donkeys up the hill." They had only had one and rode in turn, but said she prefered walking for they could look about so much better. They walked up two miles altogether, it was rather difficult job as it was so warm, but they were amply repaid when they got to the top and sat down there to enjoy themselves by looking about and eating and drinking. The extent of country which they beheld was astonishing, it appeared to Mary more like a picture than anything else, but such a picture. They saw very distinctly Worcester, Upton, Pershore, Cheltenham, Gloucester, and other towns and just on the horizon on the Herefordshire side, the Welsh mountains, south Wales. As they descended they called in at St. Anne's Well and drank some of the water. It was about 8 o'clock when they got to the Inn again, they got their tea and then went into Holy Trinity church yard and admired the fine old church, built like a cathedral. They afterwards went to the chalybeate spring in the gardens. That means iron containing.
Around the Malvern hills there are over 80 springs, spouts, fountains and holy wells; some are natural springs flowing out of rock while others are surrounded by elaborately decorated structures.
Sunday 11th July, 1830
My son Henry came home from his work trip on Saturday. He met up with his brother Ted and had made the arrangement for him to meet us all at Cheltenham, and that Henry would take our party there. However, I do not wish to go, so Henry and I will remain, and the others will report to me what they saw and did afterwards.
They left this morning, and have had a beautiful day for it. Their trip takes them through Malvern, Upton and Tewkesbury.
Mary told me about their trip, and I will put it down here to make it a more complete history of this holiday.
She said that it was better than what she had heard of it, and it far exceeded her expectations. The walks are really beautiful, the houses, the cleanest, largest and best she ever saw. They visited the Spas both before breakfast and in the evenings and in the mornings drank the waters.
In the evenings, the walks are illuminated, were were there about ½ past 9 'clock and the bands were playing in each of the Spas. The Pump rooms and walks were additionally lighted in honour of the accession of the new King, who had been proclaimed that day at Cheltenham. The Walks were crowded with the Nobility and Gentry, and she thought it was a most beautiful sight, and said it was more like an enchanted place than anything else, particularly the Royal Spa. The bands of music there were sweeter than she could well bear, she said.
They had rooms at Willoughby House which is in Suffolk Square. (pictured above)
She told me a bit about the history of the Royal Spa.
Lord Fauconberg, King George III's gentleman-in-waiting, had visited the spa hoping the waters to heal his skin problems. He liked Cheltenham so much that he built himself a house on the slopes of Bayshill. In the spring of 1788 King George III suffered what he himself described as 'a pretty smart bilious attack'. His physician, Sir George Baker, advised the King to try a course of the Cheltenham waters and Lord Fauconberg offered his house as a temporary residence.
King George, Queen Charlotte and three of their daughters arrived in Cheltenham with their royal entourage on 12 July 1788. In fact George was suffering the early stages of a rare genetic disorder called porphyria, which is caused by the insufficient production of hemoglobin. The symptoms included irritating rashes, cramps and difficulty in breathing. The Royal party stayed in Cheltenham for five weeks and King George enjoyed going for walks, attending theatre plays and exploring the surrounding areas.
The waters were drunk every morning about six o'clock in the morning before anyone else had reached the well and then the royal party promenaded on the walks. Each morning on the walks the royal party met the press. The 'Royals' went on sightseeing and social excursions in the neighbourhood, and sometimes the King indulged in his interest in farming by riding off alone to talk to local farmers. To the King's great pleasure, the Duke of York arrived to join the family for a brief stay.
The newspapers were full of reports about the King and of course about Cheltenham itself. The popularity as one of the land's leading spas was assured. The King showed his gratitude by building a large new block of seventeen rooms at the rear of Bayshill House to allow Lord Fauconberg to accommodate more visitors. A second royal visit had been planned for 1789, but the King's illness prevented him to return to Cheltenham. After several serious attacks of his illness, which from 1811 disabled him for the rest of his life.
Next was the Sherborne Spa which opened in 1818. The spa was connected to the town by the Imperial, or Sherborne Promenade, which established the route which became Cheltenham's Promenade.
During the season, the spas organised entertainment for their guests - there were bands playing, evening galas and sometimes firework displays. Regular balls were held at the Assembly Rooms, which stood in the High Street. The town's population grew from 3,000 in 1801 to 20,000 in 1826.
But Mary added, "To be honest, I should not like to live at Cheltenham, with that indiscriminate mixture of character you find there, and that ostentatious display commonly made by what is called the Fashionable world, who seem to have few motives for such visits but a desire to kill, to murder time, when they devote to dress, to loitering, to visiting and to novel reading, that time which should be spent in exclaiming on the sublime and noble works of the creator."
She told me that on Wednesday, before Breakfast, at ½ past 10, they went to Pitteville, the new Spa which is by far the most elegant. It is said that the proprietor, Mr. Pitt has laid out already 400,000 acres, the walks are not yet finished. They drank of the waters, and then went to the pump rooms belonging to the other other Spas to look at the drawings which are there. They are little specimens of the different artists of the town and very beautiful she thought them.
Pitteville was created by Joseph Pitt MP, a real self-made man, who invested profits from his legal business into purchasing land throughout Gloucestershire. Pitteville pumproom will provide a venue for concerts and exhibitions and fairs. Its grand dome overlooks ornamental lakes located at the bottom of the park. which heat the building. The total cost of the project was over £40,000. The Pump Room is to be officially opened on 20th July, later this month.
About 12 o'clock they went to Gloucester. Mary went with my son Ted in his gig, and George and Mary Ann followed in the coach. The drive from Cheltenham to Gloucester Mary says is beautiful, but she did not enjoy it much, she was so starved with the cold although she was given George's cloak.
At Gloucester, they stayed at the Fleece Hotel, Westgate Street. She says that the inn keeper was called Mr. Henry Haviland, and he told them that underneath it there was an undercroft which was used by monks.
They went to see the Cathedral, which she called a noble building. She was most pleased with the cloisters.
Next day they visited the Spa there, which she felt was very inferior to those they had before seen, but the walks she said she liked better, being more extensive and less bustle. They took a walk about a mile out of the town to see the new stone bridge over the Severn, it is they say the longest bridge with one arch in England. They then went to see the shipping!! "and such shipping, scarcely worth calling it by that name," she said, "and one dock smelled very much like the docks at Liverpool." They left Gloucester on Thursday and got home the same evening.
When Ted came he brought a collection of sermons, and Mary is now busy reading through one. These are edited by the Rev. J Beard. I wonder if he is the Presbyterian minister from the United States.