The fourth kiss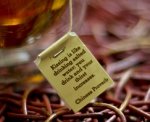 Mon, 31 Aug 2015
The first time you kissed him it was by drunken accident, outside the pub, even though Freud believed that there are no such things as accidents. You made it an over-the-top, bone crunching smack, with wine stained, hungry lips, attached to a guilt that comes with not feeling guilty about moving on so fast.
The second time, there were no lips. Only the heat of his cheek against yours, topped off with the soft graze of his nose orbiting the length of your neck, and his arms keeping you upright, unknowingly, by the waist. How many times have you pictured such an embrace, the way you've seen it done at the weddings of your friends, and feeling intense satisfaction slide down into your gut, because it is OK if it doesn't happen for you like that very often?
The third time, you had him trapped. Your palms grew Velcro and stuck to the sides of his face. Your mouth engulfed his and salivated their desperate authority. The park was dark and deserted. The grass was pleasantly cool and damp. You felt like the teenaged girl who'd seen this scene in films a thousand times, but never acted it out. You sucked his kisses down. You almost forgot how to breathe.
The fourth time will be different. They will taste odd, like new. You'll believe them to mean everything you've ever wanted them to mean. You'll regret them. You can't wait for them. You need them. You haven't yet earned them.