CANCER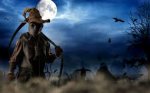 Sat, 10 Oct 2015
1 likes
Please give me a drink, I was thirsty,
Please light the way, its dark and I can't see,
Where am I? Is this what they called HELL?
Like I'm in a mouth of the dragon I fell.
It's hot feels like my soul is burning here,
I heard the sound from the skies above,
They were calling and shouting in my ear,
From time to time, it's getting loud and loud.
Days were passed away, time goes by swiftly,
And this is not the place where I should be,
I was blindfolded by the pain inside,
Drowning in my tears I'm trying to hide.
My lips like roses, they were beautiful,
But its red color, it turns to purple,
I heard my sisters and my brother's lie,
I can't kiss them; I can't even say "Bye."
But if I die today or tomorrow,
Please bury me with your tears and sorrow,
I could say now, "Forever is a day",
My hairs were left; I guessed it's all my pay.
Maybe it's hopeless, no need to chemo,
My love, listen now, I just want to know,
Do you love me?  I just want to hear you,
Because the hardest part is leaving you.