Castle Pillock 9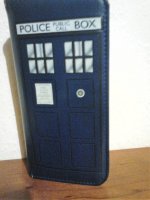 Mon, 08 Feb 2016
'You doing that writing stuff again?'
'Yes, I'm doing that writing stuff again.'
The Scion has popped round with his washing.  He's only just moved out again after an enforced return home when his shared house fell victim to flooding. 
It was funny, seeing the roundabout up the road on the news every night.  York always gets good media coverage for a flood.  Beautiful medieval city, jewel of the North…it was almost as though the crews were a bit disappointed that the Minster itself didn't get its feet wet.  A friend described how her evacuation boat was pursued by press down the river that had been her street.  When she reached dry land she was about to give them a very voluble piece of her mind when she found herself face to face with the Archbishop of York solicitously enquiring if she was all right.  Atheist or not, you don't say 'Fuck off' in front of the Archbishop of York.
The writing stuff has not been going well.  I had no problem finding excuses.  The Princess moved out, to live with some student friends, which in theory was a new and exciting chapter for both of us.  In practice, I seemed to lose focus; now that there was nobody having the telly or the music on too loud, nobody demanding 'Wassfortea?', nobody nicking my bloody mascara or my socks, now that I had all the time and all the peace I wanted… I watched the telly.  I played Klondike on the Microsoft Solitaire Suite.  Or Tri-Peaks.  Have you tried Tri-Peaks?  I like Tri-Peaks.  Something very satisfying about seeing the cards twirl about in the air.  Not the real air.  The virtual air.  But that was all right because hell, it was just me adjusting, you know?  Having a bit of a flirt with all that time and all that peace.  I signed up for the King's College Brain Training Study, or Let's See How Long Your Average Baby Boomer Takes To Lose Their Marbles.  So now there's Loop The Loop and Slider and Crates and the rest to train with for at least 15 minutes five times a week.  I rearranged the bathroom, and the dining room, renewed my City Screen membership and started going regularly to the cinema for the first time in ages.
The renovation plans all got put on hold, of course.  By the time I'd found a quote I might possibly be able to afford, it seemed to be raining every day and blowing the odd gale and then the Princess needed deposit and a quarter's rent in advance and then it was Christmas and then the cat got the squits and needed medicine and I do have insurance but with an excess of just the amount the bloody medicine cost and then the other cat got tooth problems and started dribbling like Niagara Falls, needing more medicine, and then my printer packed up…
All of which, of course, explains why I'm broke again, not why the writing stuff was not going well.
I am a great fan of the ABC Tales Inspiration Points, which have triggered probably most of my stuff on the site.  I now have four unfinished pieces in response to Inspiration Points.  I like the pieces.  I think a couple of them are actually quite promising.  So why am I watching sodding Marvel's Agents of Shield and not finishing them?
I like Marvel's Agents of Shield.  The Scion says I would like it more if I saw the Marvelverse films, so while he was home he showed me The Hulk and Iron Man (only the first one, he says the second one's a bit crap but the third one's worth a go) and the first Captain America and Avengers Assemble, which certainly made sense of all those Agent of Shield references to The Battle of New York, and then the Princess gave me Season 5 of Buffy for Christmas and you can't beat a bit of Buffy…
Yes.  All right.  I know.
Watching fantasy telly with my kids.  Watching fantasy telly without my kids, that I can talk about with my kids afterwards.  We like fantasy in our household.  The Scion gave me a Tardis purse Christmas before last.  Hell, I was the one who introduced them to science fiction and fantasy. 
I admit it.  I miss them.
But I am getting used to it.  
'Haven't you got a washing machine at your house?'
'Yeah.  No washing powder.'
'There's these things, you know, all the rage now.  I think they're called…oh, what is it…yes!  Shops.  That's what they call them.'
'No money. So, how's the writing stuff?'
'Slow.'
'I've got the DVD of Thor here, if you want to have a look.'
'Not tonight.  I've got something else to do.'
'Oh yeah, I forgot.  X-Files is back.'
Oh.