All About Luck (Part 4)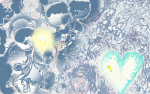 Wed, 30 Mar 2016
We drove out to the country. This parody of a romantic Sunday drive. Me in one car, her in the other. Her maybe or maybe not knowing I was there. And of course the little voice in my head was working overtime, telling me that this was the world's worst idea, it was going to make her twice as mad, she was going to have good reason for it, in fact what was I even doing? But if she was running to the arms of her other lover, then I had to see that for myself. I had to get it over with, even if it meant I was maybe not going to be forgiven.
Fate, karma: if I wasn't busy driving I might have stopped briefly to give it the finger.
Our journey continued for about half an hour, and there were plenty of moments – every half a minute or so – when I told myself to stop, turn around, go home. The voice in my head kept its nagging up the whole time. It was right. I knew it was right. And if she was running to visit a grave or something then I was going to be the worst asshole ever to live, she really would break up with me, having dodged a thoughtless, insensitive bullet...
...and we arrived. No graveyard, but a stately building: red brick and white stone, a lichen-crusted, terracotta roof, lead-light windows, an impressive gate enclosing it like a curtain wall. It rose out of the landscape, but was faded and venerable enough to belong amongst it, to have become nearly one with the thick trees and grassy lawns. I parked outside, a little way back, and squinted to read the writing on the gate. Haverwell Private Hospital. I'd heard of that. It took me a few minutes, but the memory came to me: a hospital for the long-term, severely mentally ill.
A whole bunch of stuff started clicking into place.
I shouldn't be here.
But I was. And now I needed to see it through. I drove up to the gate, waited to be let through, to be directed to a carpark. And then I headed into the doors of the main building. It was lavish, polished. This had once been the home of some sincerely rich family, its grandeur was still intact, and in spite of that it had become a prison of sorts. It seemed sad. And it seemed noble: listen, that someone should have felt these most vulnerable, sidelined people deserved to have that grandeur to themselves, that was something I could get behind.
And in the meantime, I was lost. I hadn't thought through what I'd do once I'd got in here. How I was going to figure Alison out. Now that lapse in planning had become a glaring omission. I stood in  the middle of that gleaming atrium, attracting the puzzled attention of a receptionist, who gave me an awkward smile.
I stepped forward. "Uh... Um. Norton."
"Norton?"
Or she might be visiting someone with a whole other name. I tried to feel for the bottom with my toes, but it was long gone. I stammered my way through - "I'm not quite sure who... I mean, his-" if this was a he "-name... I'm not really sure. My girlfriend..."
Footsteps, moving steadily behind me.
I turned. Instinct begged.
She was there, looking right at me, one cheek rested on a shrugged up shoulder.
"Alison..." I wasn't sure if my next words should be 'I love you' or 'please don't kill me.'
"He's with me," she told the receptionist.
But I didn't have proper control of my tongue: "I followed you."
"Yes. I saw you."
"This... what's..?"
"Come on."
We walked down a series of hallways and into a bedroom, where a window was glaring with afternoon sun, looking out over the garden. There was a boy there – no, not a boy, he was older than he seemed at first glance – and he sat in a chair, his eyes directed at the window, but not seeing anything. That blankness – I was taken aback.
Alison. She was used to this. This was a part of the fabric of her life. She just supplied a soft smile. She reached for my hand. "Bruce, I want you to meet someone, this is Phillip. My brother."
#
Walking out, me daring to reach for her hand, finding our way into the little cafe that served both residents and visitors. She seemed experienced, ordering without looking at the menu, choosing a small cherry-chocolate square for each of us. She guided us over to a table by the door. "So now you know."
"Alison, I'm so sorry..."
"I should have told you about Phillip."
"Eventually. When you were ready."
"I wasn't sure how you'd react."
"I hope... I hope the right way."
She nodded.
"How long... has it been, him, being like that?"
"He was about fifteen when he started having problems. He's not always empty like that, but when he's with it, he's a bit... out of it, he talks crazy, you know, its not even words really, most of the time, but I think I get it sometimes, I get what he's saying. I think..." she swallowed, "I think he makes up his own language, I don't think its gibberish, I think he's saying great things." She leaned back, rested her head for a moment against the back of her chair. "How's that for wishful thinking?"
"It might be true."
"It might be. I'm sorry I didn't tell you."
"No, I'm sorry I got pushy. We haven't even been at this very long."
"But I do want to meet your family."
"I'd like to meet the rest of yours."
"Even if Phillip's the sane one?"
"Phillip rocks."
The smile, the absoluteness of it, that was my reward for finally saying the right thing. It was an all-is forgiven smile, it wasn't the words 'I love you' which were here and now not the right words, which had been an overstepping anyway of a boundary. No, it was love without being said, it was clearwater obvious. I could have leapt out of my chair and hugged her. We were going to be okay.
#
I wanted to go driving into the sunset, driving into forever with her, have her feet in my lap or her head on my shoulders. But we'd come here in separate cars and we had to go home that way. I was following her again, but at least I had permission this time. And I planned, as I went, all the things we'd get to do together after all, dinner at Mum and Dad's, a moonlit picnic, bowling, ice-skating; a list in my head of movies I wanted to watch with her.
The turn caught me a bit more by surprise than it should have, and the positioning of the setting sun, shining straight into the windshield, catching me again on the left. I corrected, slowed; but I could see the car in front of me failing to correct enough. Her car. And a lot of things seemed to go through my head in the time it took for that car to leave the road, for it to roll and go over the bank, over a steep, rock-studded hillside. It seemed as if I played all my plans for us through my head in rewind, watching holidays, picnics, family dinners undo themselves. A life unravelling.
No memory of those next few minutes: but clearly I'd done a 180, I'd stopped the car and opened the door; because I was standing, scanning the undergrowth, seeing the blue colour of her boot, the circle of her front tyre.
I ran all the way.
Her car was wedged on the cusp of a longer and steeper drop, it was crumpled on one side and in the front, but no destroyed. And I could see her moving inside. I could see a line of blood across her forehead, could see red, wet drops beginning to trickle away from it. And I was up there, banging on the doors, on the windows, both hands, yelling at her to answer me, say anything, prove she was okay.
Alison was handling it better. She'd managed to free herself from the seatbelt. Her own door being impassable, she was crawling carefully up to the passenger side door. She was nodding at me, trying to say something, but I think my own shouting was drowning her out. She struggled with the door for a moment before mouthing the word "stuck." I tried it again from the outside, tried the one
behind it, both jammed. I'd have to call for help.
And then the car teetered. A few lumps of earth and rock gave way beneath it. I jumped backwards, scalded. If it went over the edge, that edge, steep tothe point of almost vertical, horrifying rocky outcrops down the way to bounce off... I yelled at her to move back, to shield her eyes, and went for the window with my elbow. They break like over-priced china in GTA 4, but not now, for me, in real life. Was there anything I could use? A rock? In the car, did I have a hammer or something I could smash it with?
I started moving, and something fell out of my pocket. I wouldn't have taken the time to notice except that it glowed, except that its fine, black patterning - amidst a glare of molten gold – was moving along it, waxing and bursting, swirling, flickering. It was torch-bright, brighter. And when I picked it up it was a key. It tingled in my hand, spitting light like sparks or cooking fat. Beside me I heard, then saw, the car tip further towards the edge. I heard the ground giving way behind it, the car sliding about four feet, barely holding onto the hillside.
The key went into the lock. When it turned, the door came open. I had no explanation, in fact, I had almost nothing, my head was numb, spinning, buzzing; there were no thoughts forming in there, no images. I had her by the arm and she was kicking herself free of the seat, staggering with me the few more feet it took to reach a safe distance. She was breathing hard, and I was clinging to her. I felt as if I should turn her head, press it into my shoulder, so she wouldn't see this next part: the car tilting finally too far, overbalancing, rolling once, falling. It was hard to believe I was even seeing it – that Alison, minutes ago, had been in that car.
And might I have found a rock, got back with a hammer, in time to break the window? Maybe. But I thought not. I had the key still in my hand – though surely I hadn't taken to the time to pull it out of the lock – and I could see it as its glow faded, and I watched it this time, in the act, morphing and shrinking, returning itself to the shape of a strange coin. I slid that coin my pocket and stepped back a little from Alison. "Are you all right?"
She managed a nod.
"You're bleeding."
"I don't think its that bad."
"We need to get it checked out, okay? You probably hit your head."
"Not hard."
"But- I'm taking you."
"Okay." She was beginning to look a little pale now, the reality of things starting to sink in. "Thank you, you know... for..."
I was going to have to thank Geoff too, I was going to have to buy him a six-pack, maybe two, a gold rolex... A handful of words: Maybe you should follow her. And if I hadn't chosen to do that, what might have happened instead? An accident still? Same place? Different? Or would we just never have patched things up? I had my arm around her waist, her hand gripped fiercely in mine, as we climbed that short distance to my car.
#
And Alison was okay. She strolled out of that hospital with a couple of sticking plasters over her forehead, a few bruises on her arm and shoulders, the parting words of a doctor that she'd been lucky not to have suffered anything worse.
A hospital carpark of all places for this: she stopped and took both my hands. She said "I'm sorry, I know I should have told you."
"It's okay."
"And not... not acted like I did."
"Forget that."
"And... and there's this: it's going to sound nuts-"
Try me, I thought, my 'nuts' threshold has undergone some radical changes of late.
"-it's just, I'm not lucky."
"Not lucky?"
"Pretty much the reverse. Bad things happen around me, y'know. It's mostly little things, like the neighbour's power, or the strap breaking on a handbag. It's like the universe has this mild vendetta, like it just likes to keep putting me in my place. I know, I can hear myself, I know... but... I mean you'd see..."
"I will see."
"And I just don't... I don't want you stuck with all my crap."
"I don't care."
"Those are words..."
"I don't."
"Easy to say, while the sun shines."
"Your car just went over a cliff. I think that covers 'for worse', don't you?"
She laughed. The big, all-consuming laugh that has the back of her hand over her mouth, leaning over herself, eyes sparkling. That laugh: that's one of the things I adore about her, have done, for all these years. Because that was the moment. I'd been wrong, when I'd thought it was too soon for 'I love you', because when she came up for air, when she looked me right in the eye, the love was there, it was brimming, frothing, overflowing. She was that once in a lifetime, and I knew it.
Do or die, I thought, reaching into my pocket, knowing even before my hand closed around it that I would pull out a diamond ring.