MAKEUP CREAMS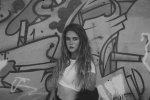 Sat, 22 Apr 2017
1 likes
She hated applying makeup creams. She despised and was disgusted by them. She hated how the wetness of those creams stretched from the top of her forehead to the top of her intentionally open cleavage. She hated how the sliminess of them spread from ear to ear. She hated how they had constantly covered her face from the last day of her innocence till today.
How much longer would she have to cover her face with them? She did not know. Perhaps till her mother's cancer got cured or... or the dreaded thing happened. Anyway, till then she has to apply makeup creams.
Back in her village, her mother never forced her to wear any makeup. She let her and her face free. Of course, one might ask that, when they had hardly had enough for three meals a day, where would they have bought makeup creams from. But that's another story. She liked to think that, had they had enough money, her mother would have spent it on buying her dresses, necklaces, and ankle chains, but never makeup creams. Because her mother understood that she hated them.
But alas, her mother fell sick, and she came to the city to earn some money and cure her mother.
The matter in the city was different altogether. Here there was this one aunty, whom she and her colleagues called Silky aunty, who was very strict about applying makeup creams. She would not care if you had not relieved yourself that morning, or had not taken a bath or not eaten even half a loaf of bread. What she did care about was whether you had applied enough makeup creams.
She still remembered her first day here in the city. Silky aunty had pulled her close, 'Shhh! Good girls don't cry,' she had said and begun. 'This is called the foundation cream,' and she had applied the first cream. 'Care must be taken that it is uniform all over. Not a tad more here, not a tad less there.' After what she called the foundation cream was applied, she went on to apply two or three more creams on that layer by layer. She did not dare tell Silky aunty how much she hated it, how 'Yuck!' she felt. Then the aunty applied something on her eye brows, brushed her eyelashes, and applied two lip stick creams--she had different names for each. And after she was done, she had said, 'You look like an angel, see?' and held a mirror to her face. She wanted to scream at the sight of reflection. She looked like a female ghost from her old nan's stories. But she did not take the risk of saying that to the aunty. She forced a smile. 'Now that's a good girl,' the aunty had smiled too.
Even today, she hated all those creams as much as she hated them that day. But she had to apply them. Because she was poor and yet wanted her mother to live.
There was one thing she hated more than applying makeup creams. That was re-applyiing them, each time a customer spoilt her makeup. Because with each time she put them on her face, she could feel them creeping into her skin one layer deeper.