The Picture Ranch 40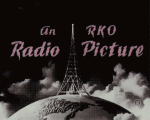 Mon, 14 Aug 2017
After another night on another chaise, I saw someone like Chaney's Hyde in full make-up staring at me from the mirror. In the bathroom, a his and hers set of matching vanity units made sure that Miss G and I could keep our ablutions separate. I made use of a pearl handled cut-throat razor and a silvertip badger brush. The Hearsts must still have had a dime or two if they could chance putting such high-falutin' things in what amounted to a guest cottage. Rich people feel entitled, they figure such things are meant to be put in their overnight grip. Maybe they think it's a price people should pay for their company. I cleaned the razor and brush . Then I squared away the bathroom like the next person through the door would be a Gunny Sergeant Major in a bad mood.
Eleanor Gräfenburg was sitting on the chaise I had recently vacated. She was wearing a swanky black skirt and jacket combo and one of those hats with a veil that a widow wears at a funeral when she hopes husband number two will be along to pay his respects to number one.
'Another outfit? How d'ya get so much in such small bags. I don't remember carrying no trunk.'
'Marion used to be the same size as me. She'll be happy to know I'm using these clothes.'
'They don't look old-fashioned.'
'That shows you don't know two things, Fisher.'
'What's that?'
'Classic clothes rarely go out of style.'
'You said two things.'
'Some women buy clothes they'll never wear, in the hope that someday they'll be able to.'
I grabbed the overnight bags and we made our way out to the Hispano Suiza.
Parked alongside was a Lagonda, a Britisher car, it was old, but beautiful, maybe that was why Marion was driving it herself. The driver's window was down and she was wearing a chauffeur's cap at a jaunty angle,
'Seein' as how ya won't loan me your driver, I thought I'd drive myself down.'
I couldn't smell any alcohol but there was an un-opened fifth on the seat beside her. She must have followed my gaze.
'Best you follow close on my tail, make sure I behave myself. '
The Lagonda threw up some dust and we got in to the Hispano-Suiza..
'Where are we going?'
'Just drive,' she said.
We had been driving 10 minutes when a Studebaker Phaeton came the other way. A stony faced guy was at the wheel. A matronly figure sat in back staring straight ahead, her back as upright as a church pew's. Ahead of us, Marion was driving erratically waving the fifth at the rear door window as she passed her lover's wife. I couldn't say whether the whisky had been opened, but I sure hoped not.
I kept Marion's car in view as far as Santa Monica, I figured if we'd been going there Miss G would have mentioned it before the Lagonda took the exit.
'So who's Patricia?'
'Why do you care?'
'Her secret for yours. Must be a big secret, yours is, or was. Seems two can keep a secret. What is it, four? Maybe not.'
'Five, counting you, Fisher.'
'Maybe I don't count.'
'Sure you count, just not for much.'