The Grave Digger - A Craven Danger Mystery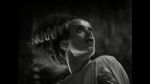 Sat, 27 Oct 2018
Here comes Gravedigger again. Look at him. Positively drooling to break ground and put another notch on that old garrison belt of his. Singing under his boozy breath as he puts boot to shovel.
One cadaver, two cadaver,
three cadaver more.
If by chance the dead complain,
I'll give them all what for
Later in the day he'll stand aside and feign sympathy at the funeral service. 'Ashes to ashes. Dust to dust,' the preacher will say. And all the while Gravedigger leaning on his shovel thinking, Enough of the fancy talk. The dead is eager to get to where they're going. Just leave us be, and I'll tuck him in nice and cozy. I'll even recite a sweet, forever-after prayer.
God bless
and goodbye.
May your soul
rise up yonder.
But if you
should wake,
a dark casket
you'll ponder
Those thick calloused fingers all twitchy at the thought of that first splash of dirt hitting the coffin lid. Then the final pat of shovel to grave as he contemplates his weary task.
Hope you get where you're going, he'll say. Be a shame for a soul to come all this way and end up nothing more than skull and bones in a baggy suit.
***
"Let's cut through here, Mr. Danger. It's quicker."
"Through the graveyard? Are you nuts, Betty? The last time I came though here my Uncle Jeff never came out alive."
"Oh, knock it off. He was dead going in."
"So everyone thought, Betty. But Aunt Flo had her doubts. She said he seemed more alive at his wake than he ever was at home. That he somehow looked better. Had she known that when they got married, she would have had a mortician come to the house once a week to spruce him up with some cosmetics and a clean suit. It would've done wonders for their marriage."
"Just hang on to my hand, Mr. Danger, and you'll be fine. Only, don't scream if you see any snakes and spiders. That always makes my admiration for your manliness slip down a few pegs."
"Spiders?"
***
Gravedigger pulled the cork from his whisky flask and took a good long pull.
Ahhh. Like warm mother's milk on a cold Christmas morn, as my old man used to say. Now time to get back to work and put the fear of the devil to any trick-or-treaters come trespassing around here this All Hallow's Eve. They'll think twice before they ever do it again, or my name ain't Gravedigger.
***
"Who's idea was this, anyway, Betty? Me walking around like the Hunchback of Notre Damn?"
"Dame, Mr. Danger. And how many times do I have to tell you? You're not from Notre Dame. You're Igor from Transylvania. And I'm your finance, the Bride of Frankenstein."
"I still don't get it. How come I'm not the Frankenstein monster? A future husband of yours who doesn't like walking through graveyards wearing a hunchback?"
"Because I like shorter guys. And, besides, I couldn't find platform shoes big enough for you and me to start seeing eye to eye."
"Don't start with the short jokes, Betty."
"Hold that thought for a minute, Mr. Danger. I think I saw a great, big spooky shadow sneak in behind that gravestone over there."
"Don't be saying things like that."
"You know, Mr. Danger. I heard stories about this place that would make your toenails curl. According to the legend, a ghost called Gravedigger has been haunting this cemetery for over a hundred years. They say that one sad Halloween Eve he had to bury his own sweetie, and was so overcome with grief that he drank too much hootch, and climbed in the coffin with her. When the night watchman came around and saw that the grave digger wasn't on the job, he grabbed a shovel and filled in the hole himself. And now Gravedigger haunts this cemetery with a hangover and whisky breath.  Pretty creepy, huh?"
"That makes no sense, Betty. How'd anybody know he was in the coffin? Maybe he just had his fill of digging graves and took a job at the post office."
"Spooky legends don't have to make sense, Mr. Danger. They're made to scare the pants off gullible people."
"Why do you look at me when you say that?"
"Wait. Hold that thought, Mr. Danger. You smell that?"
"Yeah, I do. Smells like—"
"Whisky breath, Mr. Danger! Whisky breath!"
"Ah cut it out, Betty. I'm not a pretty sight when my knees start knocking."
"Run, Mr. Danger! Run!"
"You don't have to tell me twice, Betty!"
***
As the two strange figures ran from the cemetery, Gravedigger came out from behind his sweetheart's gravestone and picked up the Bride of Frankenstein's whisky flask.
If I had a girlfriend like that, I would have never climbed in the coffin with her. Practical jokes like that are just plain mean. That little guy sure has his hands full.
Photo Courtesy of Wiki Pics: https://commons.wikimedia.org/wiki/File:Bride_of_frankenstein.png