Saul/Paul of Tarsus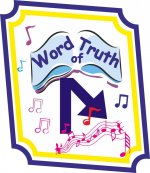 Sun, 02 Dec 2018
[Continuing the hymn-for-Sundays series]
O Saul, why can't you stop to see
the One you hate is really He
the prophets said would come?"   Soon Saul
        loved Jesus Christ himself.
He travelled far to teach the news;
look: some believe and some refuse;
some hate to hear, with lies accuse.
        and have him thrown in jail.
Paul teach the rulers when they ask,
and God has one important task –
– to Rome you'll go, through storms you'll pass
        – he'll keep you safe to teach.
Tune: Just as I am (Bradbury) by W B Bradbury