To Think or Not Think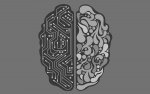 Fri, 25 Jan 2019
To think or not Think that's the question? 
They say the thinkers of today are the leaders of tomorrow, 
but if I stop thinking will I become a servant for the elite's wicked projects? 
To stop to think is to stop being a well-rounded person, 
If I think harder will I become a threat for the well-connected? 
If I don't think on my own, school will make me do so, 
If I don't learn to enjoy being a free thinker will  
I turn into a shill for the government? 
How many dreamers took their dreams six feet under,
In order for the dreamer to be joyful, 
he or she needs to be a builder. 
It's selfish not to think, 
When I don't think I'm slaving my mind away for others, 
To not to think is to be a slave to the mainstream thought. 
The free thinkers of today are,  
And the builders of tomorrow, 
are the legends of after tomorrow.