Pain Behaving Badly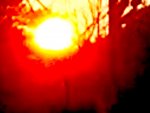 Tue, 04 Aug 2015
I hear; see me from another room

Me,   in a mirror somewhere over there,

moans and cries out 

Ouch! and Ohs...   Yelps and twists



gut shouts - dismissing help with brittle 

snap of hand. Behaving bad -



I can't!   My grating voice -

a bovine drone. Can't do this any more -

Don't tell me that I can -   feels

like time.  Each rasping breath, each



stab and ache take stillness 

from limbs, my jiddering muscles

shudder on the bed. Bile builds up inside

my throat as pain insists its acrid burn 



on anything it penetrates. Eyes wide



I try to quiet, but I can't -

Don't tell me that I can, tonight.

There's too much pain   inside



that other room - behaving badly.