UV (Part 1) - Kristal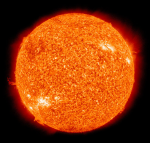 Sun, 10 Jun 2018
1 likes
Prologue
In the gloom of a Box Motel check-in booth, an elderly man sat slumped in a threadbare armchair.  His right hand worked automatically, scooping V-Chick nuggets from the cardboard box in his lap and shovelling them into his open mouth.  Occasionally, he stopped to brush panko crumbs from his grubby shirt onto the unswept lino at his feet.  On the counter, his i-Life glowed with the garish colours of Capital Tonight's opening credits.  He ate in a daze, paying half a mind to the news headlines.  A siege in the outer zone.  No surprise there, Mr Lem thought – there were always terror events outside the Red Ring.  A spate of graffiti attacks on the pristine walls of the Capital's most important edifices.  Masked gangs sabotaging the City's CCTV cameras. Mr Lem let the empty take-away box fall to the floor and sat up in his seat.  This certainly made a change from the usual news of the nutri-yields of the Capital's super productive LabFarms.  Mr Lem sat transfixed as the headlines scrolled across the screen.  Above the ticker tape of words, ran CCTV footage of a woman wearing a fake beard and a clown nose, kicking a Civil Enforcement Robot while bashing it repeatedly over the head with a motorcycle helmet.
One Week Earlier
Wednesday, 6.30am. There was a burst of electronic music and Kristal Licht was jolted into consciousness by a jolly jingle for Vitro-Meat's latest breakfast sandwich.  She recalled with annoyance, that the meter square of window at the foot of her bunk, which until yesterday had awoken her gently with the glow of sunrise, was now obscured by a video billboard. Her landlord, Mr Lem, had decided to rent out his exterior walls and Kristal had arrived home from work the previous night to find that she had lost her view.  Checking the time on her i-Life, she calculated that she had also lost approximately five hours sleep.  Kristal was furious – she paid premium crypto for that square of daylight.  "Artists need natural light!" she fumed.
Kristal texted Mr Lem and asked to be moved immediately to a Boxtel basement cell.  It was pointless paying for a window, if all she could see was a fragment of a model's salivating orifice.  She turned her back to the offending item and started to pull on her overalls.  She would miss the flyover, particularly at night, when the tail lights of vehicles shone like rubies.  She sighed at her loss.  There would be no more sketching in her journal, as evening sunlight threw a patch of gold onto her faded sleeping bag.  The rooms in this Boxtel were all the same - plyboard partitioned cells, only large enough for a bed and a locker - only her window had made the space seem more like a home.
Kristal grabbed clothes and toiletries from her locker and stuffed them into a holdall, on top of her rolled up sleeping bag.  The move would be straightforward – all her belongings could be squeezed into one bag.  She checked under her mattress for her sketchbook and marker pens and tucked them into the top of her luggage; sneaking a peek at the cartoon of the President that she had been working on before she fell asleep last night.  She laughed to herself as she pulled the zipper shut.
"Goodbye room," she said, closing the flimsy door behind her.   Along the corridor, the sound of her fellow Boxtel residents' snores filtered under the doorways.  Kristal wouldn't miss her neighbour watching videos on her i-Life late into the night; the volume so high, that it vibrated through the plywood screen like the buzz of an android cicada.
At the check-in desk, Mr Lem was already waiting sheepishly with a new key card in his hand.  Kristal towered over the old man and must have looked menacing in her motorcycle boots and Vegan Leathers.  She tried on her best scowl to enhance the effect. 
"I'm not paying premium rate for last night," she said, before her landlord could get a word in.
"Yes, Miss Licht.  I'm giving you a very nice room on first level.  No vacant rooms in the basement."
"For the same price as a basement cell?"
Mr Lem hesitated.  His gnarled fingers began to toy with his silver-flecked beard.  Kristal pulled the fiercest expression she could manage.
"Yes, Miss Kristal.  For basement rate."
Kristal smiled to herself as she dumped her bag on the bunk.  This cell was identical to her previous box, apart from some personal photographs the previous occupant had taped to the partition.  It was strange not to take the photographs with them, she thought, as she examined the prints of a smiling woman holding a baby.  She shrugged, peeled them from the plywood wall and tossed them into the waste chute in the corner of the room.  The new room was on the end of the row, so she would only have one neighbour.  Let's hope they work nights, she thought, as she fished around in her bag for deodorant.  Kristal checked the time.  07:30.  She would be on the road before rush hour started.  She sprayed liberally with Lynx Dopamine, to rid the room of the previous occupant's take-away and sweat stench, before heading out to work.
Downstairs in the carpark, Kristal's i-Life vibrated in her pocket as she retrieved her helmet from the bike's rear security box.  The courier firm had a delivery for her at Earl's Court.  She would collect the package from head office, do a quick drop off and then get some breakfast on the return journey.  Her stomach rumbled as she imagined tucking into a juicy Tofilletfu with extra Vee-Cheese at V-Burger.  She checked the credits on her Cryptobank app. She would have to make do with a Soysage Roll from Greggs this morning - that parking fine yesterday had debited her account dangerously close to the red.  She cursed the Civil Enforcement Droid – unfortunately there was no reasoning with them.
Sitting in Greggs after the drop off, Kristal browsed the day's news on her i-Life.  The inane headlines made her feel hollow, as though her life force was being sucked into a vacuum.  Did she really need to know about the beauty routine of some grotesque celebrity?  She examined a bikini photograph of Nike Minj, whose tanned abdomen was now concave, after allegedly giving birth six weeks ago; although her ludicrously augmented breasts and buttocks contributed to the optical effect of making her stomach seem flatter.  On the same page, was a gruesome headline about mass slaughter in the outer zone – a terrorist machete attack.  The outlanders even died in old fashioned ways, Kristal thought, as a pop-up ad for the latest euthanasia pod flashed onto the screen.  The Somnos 5000 - nitrogen induced eternal sleep at the push of a button. That was definitely the way to go, Kristal decided, as she dabbed at the crumbs on her plate.  The Somnos 5000 was endorsed by a whole host of dead celebrities and Kristal wondered at the sense of Hollywood actors advertising suicide products.  She had a sneaking suspicion that entertainers in the twilight of their careers, simply collected the advertising fee and then went into hiding.
Her thoughts were interrupted by the presence of two Law Enforcement Officers, who sat down uninvited on the bench opposite.  The male officer indicated for Kristal to confirm her ID by pressing her i-Life to his. 
"What seems to be the problem, Officers?" Kristal had learned that it was best to be cooperative.  Whatever the misdemeanour was, that she had inadvertently committed, it had already been captured by a multitude of CCTV cameras.  The laws changed so quickly nowadays, that most offenders were caught doing things they had no idea were illegal.  There was so little crime in the inner zones, that offences had to be invented, just to keep the legal enforcers and judiciary in employment.  She wondered if it was anything to do with that loved up couple who stepped into the path of her bike in Stepney Green.  Not that it was her fault - they were too busy looking at their i-Lifes to notice her.
The officer cleared his throat.  "It has come to our attention, that you are in breach of the Public Identity Act, by wearing a motorcycle helmet which obscures your eyes and thus impedes identification by the Capital Facial Recognition System."  He gestured to Kristal's silver helmet on the table next to her.  "The smoked visors on this make of helmet contravene sub-section 12, which came into operation this morning."
"But, it's illegal not to wear a helmet, isn't it?"
"It is.  However, it is also in breach of the law to obscure your eyes from the Capital Facial Recognition System."
"So it's a lose – lose situation then?  Either I pay a fine or I buy a new helmet?"
"Both, I'm afraid, Miss Licht.  The 100 Crypto fine was instantly debited from your account when you identified yourself.  If you wish to continue riding a motorcycle, then I suggest that you also purchase a new helmet - one which does not obscure your facial features."
"But the government says that the Facial Recognition system is impossible to cheat – so it shouldn't matter that I have an obsolete helmet.  The news reader said on Capital Tonight that you could wear a clown nose and a false beard and the cameras would still know who it was."
The officers rose to their feet and started towards the counter, where a bulging take-out bag sat awaiting collection. 
"Your helmet is no longer on the Capital's approved list, Miss Licht. Have a nice day."
"So is it illegal?"
"What?"  The officer was getting tetchy.  Having executed his duty, he wanted to leave Greggs as quickly as possible, before his soy latte and Vitro-Steak bake went cold.
"Is it against the law to wear a clown nose and beard in public?"
The Enforcement Officer's demeanour swiched from annoyed to flustered, to officious formality.  "Not that I'm aware, Miss Licht."
"A full face mask contravenes sub-section 12.  However, cosmetic augmentation, tattoos and other facial apparel do not."  The female officer spoke, and for the first time, Kristal realised that she was a robot.  Or rozzerbots as they were known to couriers.
"Thank you, Officer," her partner responded.  "Now see that you upgrade your safety equipment within twenty-four hours, Miss Licht, and transmit the receipt to the Enforcing Department.  Failure to comply will result in your account being automatically debited with a further penalty fine.  Good day."