The 10 Favourite Sayings Of Mr Alfred Muggins (At This Moment In Time!)
Image: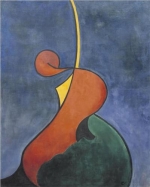 Wed, 13 Oct 2021
(In no particular order:) (actually there are 11 sayings here! – no matter!)
Always trust a man (or a woman) if he (or she) likes marmalade!
Don't eat too many biscuits – They will make you fat and forgetful if eaten to excess!
Never let politics (or history) get in the way of a good friendship!
A good King should always keep his feet firmly on the ground, so to speak!
If someone won't listen to your historical (or political) theories or ideas they may not be worth knowing, and their sense of humour probably isn't very good!
Always have a song title ready for any situation – it will make you feel better!
Think very carefully before transporting people from the future into the past – it may change history irreparably!
Don't get too close to Henry VIII's wives – he may get jealous or suspicious! (and you may even lose your head!)
Most of us are not suited to being stand up comedians! You may be better to try to write it all down. At least you will be able to remember your humour or ideas afterwards!
If you are feeling blue – play some blues music! By my experience you will feel a whole lot better!
Don't get upset if your first novel doesn't sell! (In fact – don't get upset if none of your novels or writings ever sell!)