Calban Attends A Concert : A Night Out (Ch.17) Part 3
Image: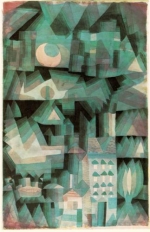 Mon, 09 Mar 2020
Part 3
16/7/95
    Calban watched the dancers while Vera and Jairis talked amongst the din. He could not hear what they said without great effort, so he decided not to try. Julia and Janus were engaged in light conversation with the lawyers. He found himself next to Clarella, but shyness prevented him from joining the conversation. To his surprise she turned on him with interest, asking him what he did for a living. As he often did he shrugged off his career as a matter of little interest to anyone else. He did not wish to bore anyone else with his lack of motivation and sense of failure. He had begun to grow used to the interest of the Discussion Group members in his background. They were all victims of society. It was their reason for being members and bound them together. In such a group it was desirable to display scepticism and disillusionment. However the common attitudes of society prevailed on all of them, and Calban was no more keen to display his weakness so early in a conversation than the others were. Perhaps he felt frustrated at the familiar topics to which he always resorted to make conversation.
    Clarella was a newcomer to the Group, not yet a member as far as he was aware. Calban made the common assumption that, as an obviously successful, intelligent and attractive woman she would not wish to be bored by a detailed account of his own uninspiring life. As a lawyer, although at her age she could not have been fully qualified, she must be an exceptionally intelligent and highly educated person. By all accounts it took many years to become fully qualified. As a matter of course he was bound to feel markedly inferior to such a person. He marvelled also that such a hardworking person would find the time to come to this club. But he had learned many things since joining the Group. Life for many people was far more than he had realised.
    Clarella soon sidestepped the subject of his job, asking him whether he was a keen fan of the great musician Dor Valiens ( … like Bob Dylan). She had apparently been told by Vera and Julia that he was a strong devotee. He could not work out whether she mocked him because she smiled and, to his mind, seemed to find him amusing as she asked the question. To his surprise he found his lips free to talk as he relaxed into the conversation. Yes he did like Dor Valiens, but he could hardly call himself an extreme devotee as there were many other musicians he respected. He wondered to himself whether Vera and Julia were winding him up through the exaggerated information they had given to this lady. Or maybe she was merely teasing him. It was pleasant to be teased. This kind of attention was rare for him, and from a lady whom he found so attractive. It was unknown, except from some of the ladies he had met recently in the Group, such as Vera and Julia. This lady seemed to be flirting with him a bit more than the others, who were all involved with other male friends. Her eyes gave him her full attention and her smile was geared to react synonymously with every nuance of the conversation.
30/10/05
    They talked for a very long time, far longer than Calban had ever spoken to a stranger before, only it did not seem to be a long time. He could hardly believe how little effort he was having to expend to keep her interested. She drew out his knowledge about music and appeared to value his opinions and experience, even though he had thought he had none. She was indeed younger than him. His confidence was soaring. He could be himself. Even so he was in turmoil, because he did not know what he should do next. How could he hold onto this beautiful and charming woman? How could he communicate his interest in her? Perhaps for the only time in his life he had met the woman who was perfect for him. She appeared to be all he wanted or would ever want. Part of him resigned himself to ultimate failure. Probably she only seemed to be similarly attracted to him. Soon enough she would tire of him, and find the truth of his inexperience. He could not ask her for a future date right now. That would be too pushy, even rude. He would meet her again on future occasions, in the group. They would get to know each other better. It would become automatically evident that they were keen on each other and they would grow together without his having to undergo the embarrassment of having to ask her directly whether she would be his girlfriend.
7/8/02
    Occasionally there were to be social occasions. The group were more than theorists and dreamers. They wanted to enjoy their lives, at least to bring balance to them. Vera kept Calban informed. There was to be another 'social' event a week later, this time at a bar in the centre of the city. But first there was to be a meeting of their group only a few days after the concert, held at the apartment of Janus. This was to be another discussion meeting, about society and the general strategy of the growing group. The views of members were becoming very familiar now, even repetitious, but Calban felt that he understood them more fully now. He would have attended the meeting anyway, but the prospect of it inspired him even more because the lovely Clarella might be there. He had never felt this before, but because she had spoken to him and given him her undivided attention, in a way that no woman had ever done before, and because she was actually small and beautiful, and had lovely long dark hair, she had become far more to him than any of those familiar female faces on the Network or at work. She had never been to any of the group meetings he had been to before, but she was a member, an active one, he had been led to believe. Maybe she would be there; perhaps if she was it would be because she wanted to meet him again, and knew this was the place to find him.
  He went to the meeting. Janus and Julia, Vera and Jairis of course, and others he recognised were there, but it was not especially well attended. He admired the painting Janus had done of the Martan cityscape, and the series of them which he uncovered showing the city in its different stages of history; a small Galancian settlement before the arrival here of the Martainian race; the new town built by King Mardian I ; at the height of Imperial military power before trade and maximisation of profit became the motivating force of the city ; the period of class divergence and strife; the brief period of Communalist 'democracy' ; the city of today, hiding its shabby misery beneath the façade of enlightened progress, revealed in two paintings as it was on the 'surface', and as it really was. They all admired the paintings and the evening became something of a history debate. Calban was inspired. He also wondered how Janus had managed to paint all of these after work or while he was busy, in his unemployed period, writing all those works of historical and socio-economic analysis. The man, who more than any of them seemed to be their natural leader, because of his visions, was unbelievably productive. Calban felt himself to be quite useless by his side, but Janus' humility enabled Calban to accept his own inferiority without despair. He was able to suspend his disappointment at Clarella's absence, until he returned to his own apartment later.
8/8/02
    Calban went to the bar, in the company of Vera because he did not know where it was, and she had offered to direct him. As they entered his gaze immediately was caught by a dignified flash of dark hair, standing near the bar amongst the throng of people. Calban's shyness had returned as soon as the door of the bar approached along the walkway. He now felt quite monosyllabic, when just minutes before, he had been exclaiming his newfound optimism to Vera. Vera did notice this, but she said nothing; she understood the need of shy people to be given the dignity of space so that they might relax and grow in confidence. For a long time he stood by her side as she conversed with group members such as Julia, Janus, and Petulia. Clarella stayed aloof, probably thinking that Calban would come and renew their acquaintance if he wished to. Eventually after both she and he had conversed with nearly everyone else in the room except each other, despite both of them being aware of the other's presence, as evidenced by occasional glances in each other's direction, they drew closer, carried towards each other by the path of group conversations. Finally they found each other standing next to each other. Much to his great pride afterwards Calban opened the conversation.
6/5/01
They talked again about some of the things they had talked of before, anything he could think of, to encourage her to spend more time with him. This worked well to his surprise. Much like the previous occasion he found that he could talk to her. It helped a lot that Clarella, being a lawyer, and, no doubt, being an attractive woman, and surely being conscious of this, was actually an accomplished conversationalist, and also rather intelligent. Calban was aware that she must be favouring him to be giving him the benefit of her charm to this extent. However all too soon they were torn apart by the dynamics and fluctuations of the gathering.