Christmas Spell
Image: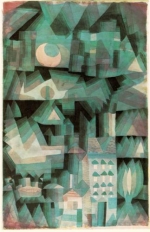 Wed, 02 Jan 2019
1 likes
All the hopes of the year
Looked forward to this time
Gathering at the end,
To finish the year in style.
Never enough time to be ourselves,
Shops all shut for once,
For only one day.
But the Festival should be 12 days,
and is easily, with all of December and even much of November added on.
They can't wait!
Trees up in November,
Commercial overdrive,
The desperation of business and shops, to get it right,
to add value and take a greater share,
to stay in business for another year, to survive.
You would think there were more businesses sleeping rough on the streets than the homeless if they fail this Christmas.
Savaged between the internet and business rates and a slight tailing off in consumer demand.
Oh dear!
We are in a faery enchantment,
while work is in suspense.
Christmas Eve arrives,
And with it comes frost, glistening,
part of the spell,
Preparing us for the big day.
At Christmas we will be able to rest and relax,
to enjoy TV,
the best that art could produce during the year behind us,
and for many years before.
All the old favourites of Christmases past present and future,
the timeless spirit of Christmas,
which marries the old comedians with the new,
the Victorians with the modern Elizabethans,
Dickens with Doctor Who and the aliens.
This year it takes the Christmas spirit a long time to arrive,
So much so that the Christmas cards do not write themselves and are left stranded and undelivered after the 18th, not even written except in the mind's eye, as the sender's laziness reaches new depths.
Sorry everyone I will do better next year!
I promise but do I even believe myself?
And this year's top of the charts has changed, the first time for many years Todd Rundgren and Utopia are not at the top of my chart, he's been having a rest in my head. Of course the modern stuff doesn't even get played, failing to reach the passion centers the older records can so easily fulfil. We saw the new 'Bohemian Rhapsody' film on my birthday before Christmas, at the cinema, and it brought back memories and music I had not heard for a while, of Queen and Freddie Mercury. I heard the 'Sheer Heart Attack' album again, after my taped copy wore out 20 years ago, on You Tube. And I have been playing Queen, early and late, but particularly early, over again. Wonderful! The White Queen walks again, while the Black Queen marches, and the Prophet Sings his Song. Brighton Rocks and Now I Am Here again all those years later as before. I am once again living in the Lap of the Gods!
Today the mood has changed at last and I have just played a number of Todd Rundgren and Utopia records back to back again.