Dictators
Image: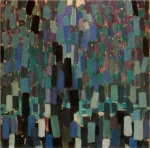 Fri, 21 Dec 2018
Neither Sauron nor Saruman can touch us here.
Syria is a ruin,
Populations displaced and killed.
Yemen is dying,
Its people tortured and ignored.
Saddam may be long dead,
and the evil chaos of Daesh finally beaten,
but Dictators and strong leaders persist.
Hearts are not free,
The demons of war are let loose,
Or creeping control,
Pushing fear into the minds of people everywhere.
We are living in the Lap of the Gods.