Donald Duck For President?
Image: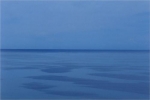 Sun, 22 Jan 2017
Will anyone vote for him?
Unfortunately he doesn't have enough money or enough backers,
But he makes everyone laugh and you never know what he's going to say next, so he just might win?
Right now the United States needs a new President.
Anyone will do,
It could be you if you have an entertaining personality and a bit of self confidence!
You don't have to know much about foreign policy.
They'll give you advisors for that,
And you will soon know all the names of the African nations.
As long as you know Texas, Florida and California.
Americans need more holidays.
They only get one when they first start work,
And they think that's enough!
No wonder they're in such a state of confusion!
Tennessee is moving slowly into the Caribbean.
They have taken over the cruise ship and they are out to colonise the isles.
When they get back home they hope to retire in Florida!