Floating Hotels
Image: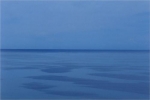 Fri, 16 Dec 2016
How much money is there in the world?
They keep building these cruise liners, expanding the fleet.
They have expanded into the Caribbean,
But if they persuade all the people of the west to start going on cruises every time,
What will happen to the normal holiday destinations?
Our civilization tears up its past and continually creates the new.
We live by revolution, economic revolution!
If they really want all the Americans to spend more time on holiday cruises
Someone should tell the American State to start legislating for longer periods of statutory holiday, like the Europeans have. Britain certainly has 4 weeks of paid statutory holiday per year. Thank you Tony and your predecessors!