Littering in the Time of the New National Labour Government (It's Cleanup Time!) : Part 1
Image: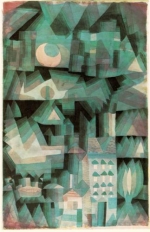 Thu, 01 Apr 2021
     The young woman Tracy came out of the fast food grill shop with her tasty chicken and chips, which her boyfriend Tom had paid for. Tom was eating a pizza, which he was enjoying, having taken some initial bites while they were still in the shop. Outside they met their other friends, laughing and joking on the 'village green', as they waited for their friends. They had all been together in two of the local pubs. Some of them had had a few drinks.
    "We're going back to my house for a few drinks," said the other young lady Samantha, who had been waiting. "Bring your food."
    Tracy had a few bites, but realized she wasn't really hungry. Another couple of mates arrived from the pub, which was now closing.
    "Where are we going? Who's house is nearest?" asked the new arrivals.
    "You can come to mine for another drink or two," said the young lady Samantha.
    "Can we go now?" said one of the newcomers, keen to get to the comfort of a house, and some more free booze to drink.
    "I've had enough of this chicken and chips," said Tracy, finding herself not so hungry. "Anyone want any?" Her boyfriend Tom looked a bit annoyed that the money, his hard earned pay, which he had spent on Tracy was so little appreciated. Tom had a couple of chips and a chicken nugget to make amends, while eating his pizza, which he was going to finish while he walked, but he could not handle it all, or carry both meals at the same time. One or two of the other friends helped themselves to some pieces, and it was time to go.
    "Come on everybody let's get going," said Samantha the hostess, and started along the road towards the newcomers.
    "I'm coming," shouted Tracy, casually casting aside the unfinished meal without any further thought. Her boyfriend Tom didn't look too pleased, but he did not say anything, because he fancied Tracy quite a lot and he didn't want to annoy her. She wouldn't like being lectured at. At this stage in their relationship he would not risk losing her by annoying her. They had all had a bit to drink and no one cared that Tracy had wasted Tom's precious money (apart from Tom).
     When they had moved away the 'village green' (it wasn't really a village, more a suburb of the big city which had expanded inexorably over many recent years to link the village with the city until it was now a mere suburb) looked a bit of a mess. The unthinking group had left a few pieces of litter, by far the worst of which was the only partly eaten chicken and chips, cast away only feet from one of the many bins which stood on both sides of the road before the shops and next to the bus stop.