London 2017
Image: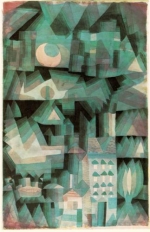 Fri, 13 Oct 2017
London 2017
Funny high rise buildings, mushrooming up in certain parts of London.
The razor sharp Shard is being obscured by competition, racing to dominate the skyline,
We could hardly see it from the bridge we were on.
Think of a weird shape that hasn't been done before and build it big!
Get funding from who knows where, but there must be plenty of it.
London is Moderno, changing as we speak.
On every visit it has changed, developed.
Spot the difference. Try to remember what it was like last time.
You can't hold on to it. It's changing all the time!
Like a Doctor Who episode or a Michael Moorcock novel it's never the same twice. The characters and the stage population change or do not remember themselves afterwards.
London might be looking like New York or Chicago, or perhaps Dubai or Hong Kong or Shanghai next time, but will we still recognize it?
The old colonial buildings of Empire will be dwarfed in the shadow of the new money.
London is the world's playground, where the residents work, the superrich organisations build, and the tourists just keep coming, in ever larger numbers.
The landlords just get richer and richer, and the people are pushed ever further from property ownership.