Meanwhile In America
Image: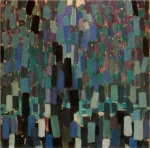 Sun, 31 May 2020
Meanwhile In America
A Cacophony of Hate
A Policeman kills a Black Man in front of the world's cameras,
And they seem slow to bring him to justice.
Is it one law for the Police and another for black citizens?
No wonder people are angry.
But why do they have to trash businesses and livelihoods?
Does nothing change?
A scene from 60 years ago and more.
Reminding us the present is not just all about the virus.