Torremolinos 2
Image: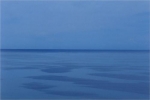 Tue, 28 Jun 2016
Torremolinos 2
(March 2015)  Day 7
I come here, on holiday, to write (partly), but I need space and quiet, at times, to do this. My wife wants to go to the crocodiles, or another tour, but she's not sure which one! She won't go on the one I wanted to go on, because it's in the hills, and it might be colder than here at the coast.
Tangier was an exciting idea, but I always thought it would be too far away, and why not see this area more thoroughly first. There are still nearby beauty spots I haven't seen.
The Tangier trip means getting up for a 6.10 a.m. start! That's an hour and a half hours of nearly total darkness at the beginning and a late arrival back! It is like having to get up early for an airplane trip home! Save that for the end of a holiday or the beginning – then you have no choice. But voluntarily agreeing to get up at 5.30 a.m. or some such time and go out for breakfast in the dark just doesn't fit with my natural instinctive desire to get my money's worth out of the all inclusive meals. (We would miss breakfast, for God's sake! – and lunch, and possibly, although not necessarily, evening dinner!) Anyway on reflection it might be too much for her too, but I wish she would make her mind up.
Tangier – to go to Morocco for a few hours would be interesting, but I am not sure I need it right now on this particular holiday.
We are fast running out of time to decide which trips to go on. If we want to go somewhere on Saturday, for example, we need to book at the latest today, as we're going home on Tuesday. I hate it when the holiday starts slipping away and we don't have time for much.
Do we want Seville or Cordoba or Nerja? She doesn't want Ronda, which I think would be nearby and interesting, and not too expensive (and the obvious choice but she can't see it!) We did do Granada earlier in the week and both thoroughly enjoyed it, steeped in history and beauty, and friendly people on the trip.
She suggests Gibraltar, but we did it thoroughly on our last holiday here two years ago. It would only be the shopping trip – we did the Rock Tour thoroughly last time. It was fantastic, but I remember every second of it and every feeling there like it was yesterday, so what would the point in repeating ourselves be so soon.
What would be the point in going somewhere that is more Britain than Spain, just to look around some shops! 2 hours or more to get there and the same back, on a road I have now travelled a few times (on previous holidays).
Holidays have added pressures when you like to think of yourself as a writer. At the beginning of the week (10 days in our case, although it still goes just as fast) you think you're going to have all the time in the world and are going to get a lot of writing done, but the time soon starts frittering away. Of course you need the stimulus of activities, walks, sight seeing and so on, to give you a balance of mind and body in which to write. I have done a fair amount of writing on about 3 or 4 subjects, one continuing a long running novel project, another about terror and middle east issues, and the other two, including this, being reality holiday report based. But it's never enough to make you feel you have done as much as you expected.
Many times you are about to write another paragraph or are in the right frame of mind to continue something when the wife tries to get me to have a swim in the indoor pool at the top of the building or to go fetch another drink, or to move to another sunbed, or to go and stretch our legs around town or along the beach, which can be a long expedition. I will usually get some writing done if we sit on a beach.
She gets chatting to couples too, which is great because you can get to know people quite well when everyone is relaxed and pleasant on holiday. You can have some great conversations and meet some very nice people, which can restore your faith in people and in society. We spent some time over a few days talking to a very pleasant couple, and since they flew home the other day we spent some time chatting to two more couples. I am feeling more sociable than I have been for quite a long time. At work I meet people and have to be sociable, which can become very repetitive, so I don't always try very hard when I am off duty. Conversation becomes pleasant again once you have fully relaxed away from work.
I was feeling grumpy earlier today because of the sense of holiday passing quickly, and the indecision about tours, but relaxation has returned.
Postscript
Neither of us wanted to do the Tangier trip in the time left to us, and we missed the bus, so to speak, for Seville or Cordoba, so my wife finally accepted Ronda as our final tour destination. We had the best day, possibly, of the whole holiday (apart from the slight nausea of the winding road as it climbed toward the plateau), being shown around the beautiful town, split by a stunning gorge, getting tipsy in the wine tasting inn, and looking around the bull ring. How could we possibly have left that beautiful place off our itinerary! My wife enjoyed it as much as I did!