15. It Will All Be Fine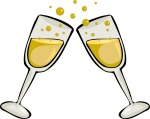 Fri, 27 Oct 2017
Out of the Past, they come marching:
Lord help those out of goose-step
with the prevailing windbag.
The weather vane witch
is spinning on her broomstick.
The crystal ball is clouded
with deluded leaders' jism:
lay the cards out
and the king of swords'
codpiece is undone,
the dogs have turned their
backs on The Moon.
The Hierophant is incontinent.
It will all be fine,
uncork your bottle
of prosecco wine,
spill some bubbles
on your valentine.
Life goes on
for some
onandonandon
in a frenzy of
onandonanism.
We moan, cavil, whinge;
inflate our first-world problems
in the face of others' poverty
and suffering.
i) the first world is the problem
ii) we are not the solution
iii) the answer is not written down
iv) it is hidden in a pot
     at the end of Gravity's Rainbow.
Kim is playing liar dice
while showing off his rocket,
pretending that the loaded die
is hidden in his pocket.
Meanwhile
I think even America knows,
that hair is hiding
the pilleus.
We look on, expecting the punch line,
that might be a dreadful pun
or just Armaged-donald.
It will all be fine,
open your bottle
of Tanqueray,
what is one more djinn?