The King of Snark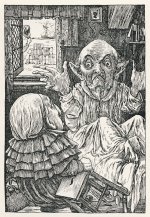 Wed, 11 Sep 2019
1 likes
Yesterday,
I was the King of Snark,
a picture card
among the treys and deuces;
each hand was mine,
all were trumped
by my drollery and repartee.
In my head I heard boom-tish
and bad-a-bing.
But this façade
is more than hard
to keep up
in the ambient noise
of boys-will-be-boys-raillery
and banter.
It's all bada-boom-and bust
and today I am the silent fool.