Money For The Circus 9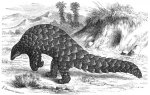 Wed, 20 May 2020
Daitya stage whispers behind the back of his hand,
'Want a look around? See the secrets? Not all of them, of course.'
Marcus shrugs his shoulders.
'You are older than you look, eh?' Daitya has what Gran would call an accent, by which she means that the person speaking is not from Welland. Marcus thinks Daitya's voice sounds as exotic as his name. There is a music weaving in and out of everything he says, in spite of the volume he says it at.
'I've always been older than I look,' Marcus says.
The Strongman buffs his fingernails against a non-existant collar, 'People say the same about me.' The laugh really is deafening at close quarters.
They go into the Big Top. It's empty except for two men putting up rows of seating. What they call bleachers in Hollywood movies. Only these are far from white. Dark, dark wood and black-painted metal. The tiers that are already up rise twenty rows and are almost touching the canvas roof. The ring hasn't been laid out yet. Neither has the high wire or the trapeze.
'Boring, isn't it?' Daitya says. 'We'll go look at the animals.'
Marcus stops himself reaching up for the Strongman's hand, stuffing both hands in his pockets instead. He follows a half-step behind. Daitya does not look back. On the far side of the big top, there are two trailers. Inside each of these is a lion. Both are asleep in the early sunshine. Nearby a camel and an elephant are tethered. A chimpanzee runs free, taunting them like a playground bully. The other vehicles are motorcaravans, Range Rovers, vans and caravans that some of the other vehicles have towed to the field. They are spread in a circle. Daitya waves at a stooped figure outside a rusty old caravan on the far side of the circle.
'I thought we were looking at the animals,' Marcus says, trying not to sound whiny.
'That is the Prof. Professor Moreau, they say he talks to the animals, but he doesn't.'
'Why do they say it then?' Marcus asks.
'Maybe he'll tell you himself.'
The Strongman shakes the Prof's twig-bundle hand and then gives him a hug as though they haven't seen each other in years never mind over a mug of tea at breakfast-time or whatever the Circus people do in the mornings.
'This is Marcus. We're old friends.'
'Old frents, is it? Vy, any frent off Daitya can be sure off a velcome at the Circuss.'
Gran would class this accent as foreign too, though it's nothing like the Strongman's musical lilt. The Prof's proffered hand has skin like bark, when Marcus shakes it, carefully.
'Vell, let us ssee the enimals? Vich are your favouritz?'
Marcus looks back over his shoulder at Daitya, but he is on his way to a motor caravan. A woman is in the doorway, naked, as far as Marcus can tell. Marcus mumbles something about 'pangolins', a beast he's only ever seen in an encyclopedia. He knows most people have phones, tablets, laptops and even ancient grey-cased desktops to find such things. All Marcus has is a library ticket. The desktops in the Welland library are older than he is and always busy. He's pretty sure he's the only person in the town who reads the books from the Reference Section. Miss Blaustrumpf looks like she wants to pat his head every time he comes in.
The Prof is saying something, 'Unt zat is vy ve haff our own and only pangolin.'
He is pointing to a cage that certainly wasn't there before, and yes, there is a pangolin.