The Picture Ranch 16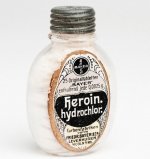 Mon, 22 Aug 2016
The familiar face of the extra from Anna Karenina appeared at the Judas Hole. I hoped I was invisible behind Moose's bulk.
'Member?'
Moose held up a creased and faded card that might once have been red, but was now a rosy pink. The door opened and I went in behind the big guy. We both ignored the 'Hey!' from the door keeper.
Yet another red-head blocked our route to whatever was backstage. The Paraguayan tango murderers must have been on a break, although I guessed the two couples in separate booths must have been about the best the owner could hope for so long before the cocktail hour.
'Look, we just want to talk to Olivia.'
'Who?'
'Lydia Vorobieff. Or Lupe, Lupe will do.'
'The boss lady ain't in.'
The dame was shorter than most. She leaned her head back and stuck her chin out at me and then at Moose.
'Well what about the shantooz?'
'Miss Vorobieff is resting in her dressing room.'
'Well, she don't have to get up or nuthin'. I mean she can answer my questions sittin' up, lyin' down or doin' handstands for all I care.'
We pushed past the skirt and she shouted that she'd be calling the police, but that was about as likely as Lou Gehrig leaving the New York Yankees. Backstage were two bathrooms off a corridor that Moose couldn't turn around in. Miss Vorobieff had a star on the door and a toilet pedestal in front of the make-up mirror. She had passed out and there was a needle on the dresser in front of her.
'Well, Moose, that means the floozie out front definitely ain't ringing for LA's finest.'
Moose and I just about fit in the space available, but I wanted to search the tiny room so I told him to stand outside. He backed out like a reversing fire truck and closed the door behind him. I gave Olivia Bartleby two slaps, but her head flopped like Raggedy Ann's and I figured she'd sleep through my rifling her drawers, at least the ones she wasn't wearing.
There was more junk and a spare syringe under some silk and satin that had seen better days. There was a purse by the dresser and it had about fifty dollars in fives and ones, so I put the cash in my coat pocket, so she wouldn't spend it on dope. Right at the back of the second drawer was a photograph. I recognised the studio set up. It had been taken by my Polish neighbour on the ground floor of my office building. Lydia Voborieff was in a clinch with someone wearing a bad wig and a short-sighted look. Miss Gräfenberg hadn't aged a minute from what I could see. On the back of the print was a date and a place. 24/12/29, Encino. I pocketed the photograph too.
I picked up a shot glass from the dresser. It was empty, but it had contained a very dirty martini by the smell. Olivia or Lydia was hard to move off the pedestal and I had to step round her after I sat her on the floor back against the wall. I filled the glass from the bowl, which didn't look like it had been used in the last hour, and flung the water in the singer's face. She woke up slow. The junk will do that. I grabbed her by the lower jaw and shook her head from side to side. She tried to stand up and I helped her back on to the pedestal.
'Where is she?'
'Wha- Where's who?'
I didn't know where Olivia Bartleby came from before the orphanage, but it wasn't the Georgia Joe Stalin was born in.
'Eleanor, Sugar, where's Eleanor?'
The red-head gave a nasty laugh, 'You'll never find her, shamus.'
A slap would have done no good, at least not regarding information, because that's when the Po-lice arrived. I could hear the night sticks coming down on Moose but he gave as good as he got until I heard a sound like a redwood falling on a truck and the door opened. The dame out front hadn't called the Los Angeles Police Department. The muzzle of a gat came through it and it was followed by an San Diego PD buzzer. Behind both was Randall 'Randolph' Scott. The two uniforms behind him were dragging Moose backwards out into the club proper.
'Ain't you out of your jurisdiction, Detective Scott?'
'The uniforms dealing with your friend are LAPD. Leave the twist there and come on out.'
He backed out into the corridor and waved the barrel to indicate he wanted me to do the same.
'You and me will sit down an have a little talk. Mr Fisher.'
At that moment Lupe Cantarillo blew in like a hurricane over Cuba. She was talking as fast as Hepburn with a benzedrine inhaler.
'Whatta ya doin' here, Randolph? Ain't you been told to lay low? You shouldn't be in LA never mind in my club!'
I was about to choke on the feathers Lupe was spitting, so I figured the hair was genuine. And it was a hoot that a night club manager knew the moniker a San Diego cop's colleagues had inflicted on him. Detective 'Randolph' Scott wasn't so amused however.
'Well, listen, sister, your gal called me cause this clueless shamus and his paid muscle been pestering your torch singer in her so-called dressing room.'
The woman went out back to see what gave with Lydia Vorobieff. There was a loud scream.
Scott gave me a look, 'Whaddya do, Fisher?'
'Found her junked out, she's sleeping it off.'
But she wasn't. Lupe Cantarillo came back. Redheads are pale, but her face was whiter than Lever Bros could make anything.
'She-she-she's dead.' At least she hadn't fainted.
I wanted to make a run for it, but Moose was still out cold on the floor.
Of course, Detective Scott could have arrested me himself, but he knew and I knew that the LAPD would not like that. So he was going to have to let the two beat cops do it, and best of all for me he had to be in the wind before the cavalry arrived. He left by a back door that I hadn't known about. I wasn't sure my story would be believed at whichever precinct of the LAPD the two coppers took me to. LAPD had a strange relationship with P.I.s. They had blown up Harry Raymond the previous January, and he had worn the blue himself.
I was cuffed, but we had to wait around for the a homicide detective and the confirmation of Olivia Bartleby's death. The Doc, who arrived on a Detective Flaherty's coat tails, was four sheets in the wind but he managed to confirm the demise of a Miss Lidia Vorobieff. He said it looked like an overdose but that anyone could wield a needle, so I didn't say anything about the torch singer's AKA. Flaherty took me downtown, I'd have been better off in Darktown or even Hollywood, as at least I had contacts in those precincts.
I was left in the drunk tank, which I knew wasn't procedure. They refused me my statutory telephone call. One of the drunks wasn't quite so far over the edge and he tried to knife me when a scuffle broke out between the other six occupants. I snapped his neck and shoved his corpse into the melee. There was a nick in my side, but it wasn't bleeding much, so I kept shtum until Flaherty arrived to take me for interview two hours later.
The interview room was about the size of a normal holding cell and as comfortable. Flaherty and another guy were on the other side of a desk. I was in cuffs and sitting on a hard wooden chair, feeling like I'd slept with a pack of flea-bitten pariah dogs. Flaherty lit two cigarettes and gave me one of them. The other guy didn't smoke and it seemed like he didn't speak either.
'You do it?' Flaherty breathed out two plumes of smoke from his nostrils.
'Whaddaya think? It ain't an exact science, knocking someone off with junk, far as I know.'
'Maybe it was an accident.'
'No, and she wasn't dead when I got there. She just looked junked out. I managed to wake her.'
'D'ya take a pulse?'
'Hell no, she was alive and just about awake, I tell ya.'
I let out some smoke of my own, 'By the way I tossed the room, though, my dabs are everywhere.'
'On the syringe?'
'I didn't touch either of them.'
'We only found one,' he sighed. 'Goddamn flatfoot cops.'
I nodded at the other detective, 'You trust him?'
'Jerry, get some coffee for all of us, why doncha?'
The silent cop gave me a look that spoke an encyclopedia's worth of volumes, but he went out anyway.
Flaherty went on, 'Matter of fact I do trust Jerry. I don't trust you.'
I asked him if he knew a San Diego cop by the name of Scott.
'Randolph? They took him?'
'They did.'
'What about him?'
'He was at the scene before you got there. The bar girl called him and he came.'
'So he was already in LA.'
'Musta been.'
Flaherty swore and walked out of the room, leaving me still cuffed to the desk.