The Picture Ranch 51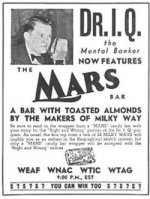 Sat, 14 Sep 2019
Lipowitz pulled out a second gat and pointed one each at Fulbright and Mulvaney. Miss G stood like a Macy's mannequin, except for the tear running down her cheek. Schultz and I went down the steep steps: just crude cement with a construction guy's boot-print frozen in time and the first step down. Schultz's naphtha lighter threw about as much light as penny candle. He slipped on what turned out to be the second last step. I heard sniffling, then,
'I'll kill you.'
It was brave but it was feeble. I took a broken piece of crockery out of the youngster's hand. Schultz held up the lighter, the boy squeezed his eyes shut.
'It's him.' Schultz said.
'Gimme your lighter.' I held out my hand. Schultz clicked the Zippo shut and dropped it into my palm. I searched the cellar. It didn't take long. It would have made a good storm shelter for an Okie's shack. There was nothing to find. Just a coil of rope and two broken bowls. I held up the rope in the light to show Schultz.
'Let's get my boy out of here.'
I led the way, the boy and Schultz followed behind. I went to stand near Eleanor Gräfenberg, but she wasn't the fainting kind. Mulvaney was more than surprised by the clawing she gave his eyes. I admit I could have stopped her, but I figured Mulvaney more than deserved it. When Miss G calmed down a little she turned to Fulbright, as Admirals went he didn't seem so brave. My client didn't even touch him before he began to blub and blab, protesting he didn't know anything. He swore theMulvaney boy had been there the last time he had visited the cellar.
Schultz shot the Admiral in the leg, missing the back of his knee by a couple of inches downwards. 
'When you find the other boy, Fisher, let me know.' Schultz nodded at Fulbright,
'I'll finish my business with this creep then.'
Schultz and son turned to leave the assembly hall. The gangster looked over his shoulder at Lipowitz,
'You stay with them Lipowitz, help Mr Fisher out. Don't forget he saved your Aunt Rosa.'
It looked like that was news to Lipowitz, but he was never going to be on Dr I.Q.'s radio show. Schultz left.
Mulvaney said, 'What now?'
I looked at my client. She pointed a slim finger at Mulvaney.
'If I find out you knew...'
It was to Mulvaney's credit that he didn't bluster and just offered two words,
'I didn't.'
Fulbright was cowering, unsure whether he needed to stay out of Lipowitz's reach or Miss Gräfenberg's.
'We'll talk in your office,' I said.