Vox Populi, Vox Dei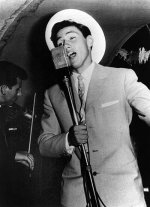 Sat, 03 Mar 2018
The cruise ship crooner is steering the ship
whatever the captain's name might be.
Ezra is applauding from whatever circle
of hell he has found himself in.
One more populist
with a sum-of-all-fears
equation where two + two
equals an 'X',
the signature
of political illiterates
everywhere.
The vox populi interviews
trot out the same cloacal tripe:
"The immigrants are in hotels
they do nothing, they live well."
There are immigrants in hotels,
they are carrying the mop and bucket.
They must be invisible
to the bigoted blind.
The politico misquotes
an ancient proverb
'the voice of the people
is the voice of God'.
But Frankie Pope knows:
this just means
that populism
is irresistible.