The Year of the Golden Pig XII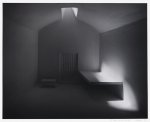 Sat, 13 Oct 2007
- 'Well, Mr Law, you have bad, bad joss.' Lee smiled with his mouth.
- 'Joss, fate, luck. Alias Coincidence, Inspector Lee.'
- 'Coincidence? Or connection, Mr Law?' Two dead Caucasians in two days! Both linked to Marshall Law. Does it look bad to you?'
- 'What, him?' I gestured toward the car.
- 'Everything. Your situation. The weather.'
It was suddenly hot, close and clammy all at once. A storm. One of the unexpected, out-of-season storms. I wished I had a coat; I wouldn't be leaving the crime scene anytime soon.
- 'When did you find him?' I asked.
- 'Some time after you left, of course.'
- 'He wasn't here when I left.' It really would have been better to say nothing.
- 'Did he have a spare key for your car? I didn't know you knew him so well.'
I walked round to the pavement side. No scratches round the lock, nothing on the window frame. No coat-hanger or booster's tool had been forced between it and the window.
- 'No, he didn't - and I … didn't.'
- 'A mystery. A Marshall Law Mystery. A cheap paperback that one, Mr Law. I don't think I'd buy it.'
This time I did say nothing.
- 'We'll wait for the pathologist's preliminary report, hey? I'm sure he'll come out of that ambulance eventually. If it doesn't rain too hard.'
But hard it was. Headache hard. Lee seemed completely unbothered; didn't even seem to get wet, but maybe that was the reason for the slick-head. The 'path' did come out, but he kept a rhythmic chunter going, complaining in Cantonese, Singlish and English, not quite under his breath. He got out a thermometer, a builder's tape, plastic bags and tongue depressors. I hadn't a clue what he was doing, but I was praying mightily that he did. After 15 minutes or so he stood up. Stretched high with his arms, to get the kinks out of his back from bending over Harry.
- 'Well?' Lee bit it off.
- 'Of course these are only prelim-'
- 'Get on with it, Doctor!'
- 'Gunshot to the temple, point blank. Unknown caliber pistol. 38 or 9mm no smaller. That accounts for the mess. Killer shot level, not from above, he bent down or he's very short.'
- 'When? When?' Lee's spittle decorated the doctor's spectacle lenses.
- 'Oh, at least 2 hours.'
Lee looked at me hard.
- 'Unknown calibre: .38 perhaps. Still some around in the British Army are there, Mr Law?'
- 'No, Inspector, we've used the Browning Automatic since 1963: you know, the same as you have in your shoulder holster.'
- 'You know the mess in there could be either. Where is your weapon, Mr Law?'
- 'In the armoury, I don't usually take it when I'm out to dinner with a friend.'
- 'Yes, well, we'll take your statement at HQ, I think.'
Lee turned to a younger colleague and barked his orders at him. Evidently he was staying here to process the crime scene, otherwise known as my car. Lee and I were taking the Police Toyota. At least he didn't cuff me. We left the other policeman dripping in the rain peering over the pathologists shoulder into the Snipe. Standard Procedure was - probably still is - when military personnel are detained on foreign soil, to call the Military Police: I mentioned this to Lee as the Crown pulled away. He laughed,
- 'Two's company… Besides you are the Military Police.'
It was pointless, he would just claim it was an honest mistake. Eventually.
Lee sat across from me once more in the featureless room. I had given him an edited account of my movements. Jenny Diver didn't figure in it. I didn't want to jeopardize her local discharge.
- 'You accept, of course, that from my point of view you could
easily have murdered Harold Wilson?'
- 'Me or Ted Heath.' I said.
- 'British sangfroid. Funny how it has a French name. But your situation isn't funny, Mr. Law, is it?'
There were two uniforms in the room this time. Lee lifted his hand and jerked his thumb towards the wall behind him. I was strong-armed out of my chair and marched towards the blank wall. A hidden door opened towards us and we reached the holding cells for Police HQ. There were rumours about special prisoners being held there. But the corridor with its 8 cells was deserted and silent. They still put me in No. 3 cell, not behind the first door.
I still had my watch, shoelaces and belt: didn't they think I wasn't a suicide risk? Or perhaps they hoped I was. A convenient suicide. Like it had been in Berlin, for everyone…