A World Of Plenty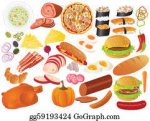 Mon, 23 Mar 2020
A World Of Plenty
In a world of plenty
Far too many need
So am I cursing others
For this needless greed?
Charity began at home
Still in harbour, yet to sail
The winds of care come whispering
This time I must not fail.
The rotting BOGOF meals
Mutating in my larder
Crawl out unwanted
Lamented by the hungry.
'Tis a fairly simple lesson
Delete obsession
Overwrite my greed
Sub with simple need.
There will always be food aplenty
Unless I leave the shelves so empty.