Where I'm From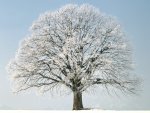 Sat, 23 Mar 2019
I am from trucks,
from tools and computers.
I am from the snow under the swing-set.
(White, glistening,
It tasted like ice.)
I am from deer hiding amongst the trees,
Pine trees blanketed in snow,
Much like the blanket
Which I used in childhood.
I'm from books and reading glasses,
From Chris Tomlin and Gary Allan.
I'm from the quiet ones
And the loners,
From Speak up! And Quiet down!
I'm from singing in the church,
Holding hands,
And a song I can sing myself.
I'm from Jansen and Coene,
Baked beans and hot chocolate.
From the bloody hands my grandfather scraped to collect the wood,
The scars my father collected to protect our country.
In the living room is a picture book
With old pictures,
Many of lost people
To be remembered.
I am from these moments-
Taken before I was born-
Snow-fall on the family tree.
Inspired by: George Ella Lyon