The Love of the Loveless (Chapter 3) (1)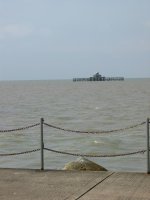 Tue, 26 Feb 2019
      It took ten minutes to cycle home if I took the route via the bypass.  But I took a detour down towards town and headed for mum's place.  I'd not seen her all week.
      She lived in a sheltered council bungalow on a small estate just behind the park.  She'd been there nearly thirty years now - since just after she and dad split up, when his drinking finally took him to the streets.  She was comfortable and settled there, which was a blessing.  It was warden-assisted and she had a pendant in case of emergencies: a fall, or a hypo.  It was the first time she'd ever had a home that was entirely hers, to do with what she liked.  For the first time in her life, too, she had nothing to worry about.  She still had dad's small work pension, and a little savings.  She could buy a new telly or fridge if she wanted.  She'd say things to me like 'Do you know, I've got over two thousand in my savings account now', as if it was a Lotto fortune.  For her, it was.  In the old days, it was often figures like that that were owed.
      Throughout her life, she'd had an ideal of a cottage in the country - ever since being evacuated to one from London during the war.  This was about as close as she'd ever got to that.  Council bungalow it might have been, but to her it was her cottage.  She had an oak dresser in the lounge, a rocking chair, country scenes on the walls.  She'd tricked out the front like a stoop, with planters of shrubs along the edge, and honeysuckle creeping over the door.  The postage-stamp garden at the back was bedded with roses, chrysanthemums, stocks and wallflowers.  Cotoneaster berries dotted their bushes like sprinkles of blood.  A bird bath sat in the middle of a swatch of turf.  The back fence was hung with bird boxes, peanut feeders, balls of fat in string bags.  She'd worked a small miracle there over the years.  The neighbours were all elderly, so it was usually peaceful out there.  Just a low rumble of traffic from the main road when the wind was in that direction.  You could see it as a country cottage if you narrowed your focus enough.
      I did my usual and rang the doorbell, then opened the door a tad to listen for her call.  She claimed she always knew my ring, so never had any need to get up and answer it.  I never understood it.  It was just a ring - ding-dong - like any other doorbell ring.  I'd tried varying it over the years, holding the button in a fraction longer (ding---dong) or releasing it quicker (dingdong), but she wasn't fooled.
      "I always know it's you," she'd say.
      "But how?"
      "Because I do.  You don't ring it like anyone else does."
      "I just ring it, mum."
      She'd shake her head, grinning.  "That's as maybe.  But I still know."
      I listened for her call, but it didn't come.  I opened the door a bit wider and peeped in.  I could see through to the lounge, where the French door stood open onto the garden.  The TV was on loud, but she still usually heard the bell above it.  Perhaps she was asleep in the chair.  Even with the TV blaring out, she could doze off.  It always astonished me how anyone could sleep through that din.  When Eastenders was on, you could hear it coming up the path.  It was like the old days with dad.
      Another thought, as usual, slipped unwanted into my mind.  That this would be the time.  I'd step in to find her not there.  I'd check in the kitchen.  Empty.  Likewise the bathroom.  Then I'd go in the bedroom and the first thing I would see would be her legs on the carpet, on the other side of the bed, where she'd fallen.  Where she'd been, most likely, for hours.  And so it would finally be the day that I'd dreaded for years and years.  I'd see the blank white look on her face when I rushed over.  Her glasses half off, one arm lying askew across her cheek.  The bruise on her forehead.  The trickle of blood at the corner of her gaping mouth.  The feather flick still clutched in her hand...
      I saw her shadow pass across the French door.
      "Hello!"
      She couldn't hear.  So I stepped in and walked through.  She was stretching up over the top of a rose bush, her secateurs poised ready to neuter some rascally blind shoot.
      "Hello, mum."
      She jerked around suddenly, the sunlight semaphoring off of her spectacles.  I heard the breath catch in her throat.
      "Oh, God!  You scared the life out of me."
      "Sorry.  I rang a couple of times.  I guessed you were in because of the telly."
      She snipped off the shoot and dropped it into a pile by the bird bath.    "I don't know why I kept it on, really.  It's company in the afternoons, though." 
      She stepped back, arms at her sides, then turned to look over the results of her afternoon's work.  The clippings, the staking and tying, the edge trimming.  The whole area was no more than a dozen square feet, but she made the most of it.  It was always a picture.  A country cottage garden in miniature.
      "I was just doing a bit of tidying up.  I don't know when the council are coming to cut the grass.  Look at it."
      It was up almost to the tops of her open-toed sandals.  Not high.  But she liked it trim and neat - like the fake stuff they used in greengrocers shops to line the sections of fruit and veg.
      "It looks fine.  You keep it really nice.  Just don't overdo it."
      "Oh, it keeps me going.  You worry too much."
      She slipped the secateurs in a loop of the gardening belt I'd bought her one Christmas.  There was a hand fork and a trowel in there, too - like a selection of weapons.  She had an old pair of blue slacks on and a thin beige summer jacket over her t-shirt.  She'd pushed the sleeves up to her elbows, but she slipped them down again now.
      "Starting to get a bit nippy.  Do you want a cup of tea?"
      "No, I'm alright, thanks.  Just thought I'd pop in."
      We stepped back in and she went through to the kitchen to put the kettle on, muting the sound on the TV as she passed it.  I always felt guilty about refusing the cuppa she always offered.  She liked to have a bit of a chat - not that she didn't see me almost every day, anyway.  I knew, though, that a cuppa would lead to a slice of cake, and I'd be late getting home.  I liked to be in by a quarter to five.  Get something to eat.  Make the most of the evening.  Maybe fit in a dip in the sea, if the tide was right.  Wouldn't be many more chances before the water would be too cold.  Then it would be May or June again before the next time.
      I stood by the kitchen door as she bustled around, waiting for the kettle to boil.
      "You had a good day, then?"
      "Not bad.  I popped down the town for a few bits earlier."
      "Did you take the scooter?"
      "No.  It wasn't worth getting it out.  And I prefer to walk if I can.  It gives me a bit of exercise."
      The scooter was a new thing on the scene.  She'd bought it the previous year, after her knee replacement.  It should have been a routine op, but nothing ever was with her because of everything else that was wrong: rheumatoid arthritis, diabetes, hypertension, kidney disease.  The complications just kept knocking on.  We didn't think she'd come out.  It forged a truce between Karen and me, which was something positive.  The common effort during a war.  The breaking down of barriers.  If the truth was known, neither of us knew what we would do - even Karen, with all her resources.  But then, as on so many occasions before, mum rallied - drawing on that strength that had carried her through the years with dad.  The years after Michael.  And now she was more or less back to normal.  Keeping home.  Doing the garden.  Looking forward to another birthday. 
      Afterwards, though, I'd suggested the scooter after seeing one online.  She always said she'd never have such a thing.  But it was a lightweight one that folded down and didn't take up much space - not one of those armchairs on big chunky wheels like one of her neighbours had.  It was only £300, and she'd been persuaded - maybe just to keep me quiet.  So she got it and had used it once or twice.  She was adamant, though.  It went in the communal shed and stayed there, gathering cobwebs.  It's there if ever I need it, she'd said.  I suppose I couldn't blame her.  She didn't want to feel like she was giving in.  I sometimes wondered if just having it - knowing it was there, waiting - was the encouragement she needed to soldier on without it.  She didn't go out to the shed much.  She had no need to.  So it could sit in there, safe.  Out of sight, out of mind.  Or relatively so, anyway.
(continued)