That which does not kill us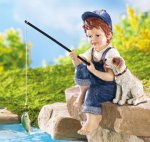 Sat, 11 May 2019
Can you believe it? Behind what lasts exists
another living, next to what's real occurs
something less discernible. Like if I am
a beekeeper (checking my hives, using my
smoker) but actually I appear also to be
a philosopher (bright eyes, dark thoughts).
Are we people more than eyes, hands, ideas?
Are we more than atoms, veins, kneecaps?
Because we refuse to live in a world lacking
merciful meaning, because we can't thrive
without a loving purpose? Maybe we are
as this: like we have places where we bake
burgers, visit the graves of our ancestors 
(mumbling thin poems), visit websites
searching for our next car, we also cherish
notions in which we shape eternity, burn
candles for the saints (mutter dense songs),
dream of heavens in which we receive
all the necessities of a whole new presence
(gumboots, bamboo fishing rod, worms).