The Road to Nowhere Special - Prologue and Chapter I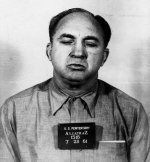 Tue, 30 Dec 2014
"Love covers a multitude of sins." - Peter 4:8.
"C'mon tough guy, just tell us what we want to know and you can get the fuck out of here." He paused for a moment, inserting a thumb into his nose and picking it, then wiped it with the back of his hand.  "All I need is a name." Cohen said.
Jake rested a bleeding chin on his bare chest for a moment, shuddering, then politely declined by telling the Shah of the Sunset Strip to go fuck himself. After receiving a swift backhand to his upper lip he realised he need to work on his elocution.
"Ah, Detective-fucking-clean-hands over here, say, this guy right here: he can't be wined, he can't be dined and he can't be bribed. He's a putz: he's nothing. Hell, I bet if I cut off each and every fucking one of his rat fingers he still wouldn't screech a word." Jake looked up at him for a moment. Mayor Cohen was getting middle-aged and from the bemused look on his face, bored. He was a tough little Jewish guy with a quick temper and equally as quick fists. He liked to wear flashy suits, disgusting neckties and colourful shirts. Cohen wore his celebrity status like one of those ties – so in your face that you'd turn away and cross the street.
Except Jake couldn't cross the street.
He sighed, shook his heavy head and told him to "Drop one you circumcised, manischewitz eating piece of shit."
The remark had caught him off-guard and he snorted with laughter. "You're good you," he pointed with a chubby little finger, turning to his goons with a somewhat finesse and silently indicating that they too should join him in his laughter. They did. Then Mickey raised his hand. They fell silent. He leaned over Jake and whispered. "You're a funny guy but I gotta anyway." He replied with a firm right hand to his jaw, dislocating it and hurling him back into his seat. "What about that girl of yours?" he grunted.
Jake raised his head.
"Oh, that got your attention. Yeah, we picked her up too." He froze for a moment, waiting for something – which never came and gravely repeated what he had just said. There was a cough, a thud and an ear piercing scream in the distance. Jake struggled in his chair.
 "Look Detective, I respect you, you follow orders to a T and I could use people just like that in my line of work." Cohen looked over at Stompanato and spat on the floor before continuing. "Resourceful people who follow orders, who work well as a team as well as an individual. You see I preach individualism (he mouthed it slowly, struggling with long words) to all of those in my operation. In fact, my predecessor did too. And guess what happened to him Detective?"
He smiled and leant closer as if disclosing some life changing secret.
"Somebody shot him and I think it was you."
A thick bead of perspiration ran off Jake's brow and landed in his open palm.
I
It was about four o'clock in the afternoon, New Year's Eve, if you follow the Gregorian calendar, with the sun hanging dim in the sky by a thread. I was wearing a tweed jacket, with a clean white shirt, necktie and hat, standing in a pair of newly fashioned loafers. I was shaved and sober, a miracle regarding how late it was. More importantly I looked the part of a cop on his night off and it felt good.
            I checked my wristwatch, policed my cigarettes from the bar and admired the big balloons forming 1947 over my head. I glanced around, the place was empty so I chose to play bartender. I removed a note and served myself the first of many Scotch rocks that evening.
           Oh, and by the way I'm Detective Jake Lacy of the Ad Vice squad, despite having a few vices of my own, I roll dope fiends and hookers for a living in the City of Angels. And friend, business is a' boomin'.  I'm a lone wolf who enjoys abusing liquor, cheap women, or is that the other way around? I smoke between one and two packs of cigarettes a day. So you see I'm the kind of guy who goes out for a quiet drink and wakes up the next morning behind the wheel of his car with a tied hood in the trunk and a bullet in my arm. I suppose the word "jerkoff" probably springs to mind.
            Anyhow, as I was saying, that was my first drink that evening but it was only a bottle and a half later did the trouble begin at the slam of the door. It wasn't my boss nor a bad guy. But a brunette.
            She was in her late twenties or so, small and well presented. She wore a red dress and lip rouge, see why I used the word trouble. She walked over near me, ignoring at first then, turning round, smiled with her taut blood stained lips. Her face was colourful and so was the delicate legs on which she stood. The buckle of her heels choked the bony ankle as they, in conjunction with her feet, moved onto the stool next to me.
            "You're not too subtle." She said.
            "I didn't mean to be."
Her blue eyes fluttered, she was thinking, while she examined me closely like the Captain of the Precinct had done not only a few hours before. I checked the fingers of her left hand.
            "What's your name?"
            "Lacy. Detective."
Her lips pursed, bowling up into the shape of a love heart, with interest. "Well, I suppose that why you haven't made a pass at me yet, most guys do. And you have the reputation of the LAPD to uphold."
            "Or besmirch." I said, glugging down the contents of my glass and ordering another.
She giggled. "Aren't you gonna offer me a drink?"
"Nope."
"And how come?"
"Because you're not my type." I remarked, starting and finishing my drink.
"And what is that?" she asked.
"Married."
The last I saw of her was the door hitting that perfectly-formed ass on the way out. As of that moment, I knew I'd be seeing much more of her, sooner than I thought.