Letter from Burma 17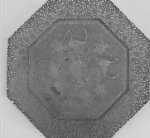 Sat, 05 Mar 2016
Heinda Mine
Tenasserim
Southern Burma
28 June, 1935
Dear Mums,
Thank you for your letter. I'm glad to hear you are keeping well, and that you are expecting to see something of Rosalind over the school holidays.
We went into Tavoy and I used my time wisely, buying a wedding present for Jan and Betty. They are getting married on the 31st of July. I wonder which of the family will be going. I bought them a brass octagonal tray with some little cups and saucers to match. Very typical Burmese, but not very practical. But a good conversation piece when on display. I now just have to pay the excessive postage for being silly enough to buy such a heavy present.
I am fascinated by the lacquer ware products that are produced here. I expect that most of my Christmas presents will be that sort of product. The lacquerware produced in Burma is among the best in Eurasia. Known as "Pan-Yun" in Burmese, it is one of the highest forms of art. It requires great skill on the part of the artist. Black lacquer is the most commonly used, but an orange lacquer (normally called "Red lacquer") is also used. Both come from the sap of the Melanorrohea Usitata tree, a tropical hardwood.
The artist begins with a bamboo or, rarely, teak base. He then coats with with a layer of lacquer mixed with ashes and leaves it in a cellar to dry. He repeats this until there are 5 layers, then he adds two more layers of pure lacquer. When it comes time to add colour, the artist scratches out lines for one colour with a very fine knife, then mixes one colourant with water and spreads the paste over the item. After letting it set for several days, he wipes off the colourant (which remains in the lines), puts a resin over the coloured lines, and starts over with the next colour. This continues until all the colours are added. He then polishes the piece with fine talcum powder to remove the resin and make the item shine.
Love,
Gwenllian