Sleepover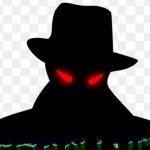 Sat, 09 Dec 2017
My friends parents had gone away for the night having a party and wont come back until the next day,
meanwhile my friend Zach had invited me to stay for the night. I asked my parents and had told them that his parents were home
and they allowed me to go. I was riding my bike to his house but suddenly out of the blue a man ran out of the bush i was riding past and started screaming and running towards me
I was on a bike and he was on foot so i managed to get away with ease. When i got to my friends house i swiftly opened the back gate and shut it tight.
My friend ran into his backyard to see why i dint just knock on his front door.
I told him that a man had been chasing me and only just got of my tail a few blocks down and that the man had had torn up clothes and was wearing torn purple shorts.
Zachs eyes grew wide with fear. Zach grabbed my arm and pulled me inside locking the door behind us. He intructed me to lock all the windows and to meet in his room once we were
done. I was in the middle of shutting the last window when I saw that the night was coming. I rushed back to Zachs room and by surprise, zach was nowhere to be seen.
I ran downstairs searching for Zach and while running into the kitchen I heard a loud knock coming from the window behind me. I stood still,
petrified in the fear that surrounded me. After standing still for what seemed hours I hear Zach upstairs, he was yelling for me to come up. I made my way
upstairs to find nothing but a TV remote on Zachs bed. The televison was on and when I thought nothing could get worse the news came up. It said that a man with
torn up clothes and purple shorts had escaped a highly guarded prison and was tring to kill anyone who went near him. My heart shrunk when it said that he was last seen
on Avaholadanue Drive. My friends address is 24 Avaholadanue Drive. I heard loud thumps come up the stairs, I hid the the closet, my only illumination being
the cracks within the doors. Zach walks in the room as I walk out of the closet. He said that when he was closing the window in his borthers room, he heard
footsteps dashing down the hallway towards him, so he hid under his brothers bed and waited for a while. Everything when silent untill we heard footsteps slowly coming up the stairs.
We had to make a run for it. He mindlessely jumped off the balcony and landed on the hard concrete. We somehow didnt brake a bone and we sprinted. We called the police and
they searched everywhere in the house and couldnt find the man. The reason why I thought I might share this story that happened years ago is that as I made my way up the stairs to
greet Zach, I heard the same loud knock from the same window.