TRUE WITNESS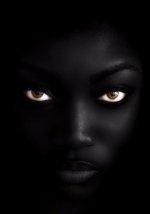 Thu, 30 May 2019
1 likes
TRUE WITNESS
written by: Johnbest Obialo (Desert Writer)
Genre: Poem/poetry.
=====
I stand on this land a fragile sojourner, hampering my eccentric hammer on this broken shoulders of mine. A shoulder whose burdens I no more bear, whereon resteth the essence of the dead, of all souls gone and dead. Hereon I see the souls of man fallen, lost. The souls of all who dared to dream, for it is free to dream but sacrificial to achieve.
I have been called so many names by different people in a different age, from the bronze age to the gold rush. Some has called me Thor, others Achilles, even most, Hercules. But I'm only a witness, a witness to the demise of Man, to the demise of all who ever proclaimed 'BIAFRA.'
I AM THE TRUE WITNESS!
I have seen the sun split in half, a bad omen for the land. For when madmen eat food meant for gods, there is a problem for all. I have seen angelic beings in the flesh of man who came to avail the cry of the people. I have seen Men fallen, blood speaks, cries for vengeance.
I have seen the struggle taking as fables, and tales told by old women. Our children see it as futile. I have seen leaders rise and fall, who looted the people's cowries so much it is now a business. I stand with none.
As a witness, I want what's best for all, the redemption of the race. This time not by vengeance or anger sharper than a double-edged sword. This time by rising like a phoenix, picking our ashes, building our race. Vengeance begets vengeance! Fallen heroes you are remembered today and every day, May 30th.
The struggle continues!
All rights reserved © 2019, poetry.
Desert Writer.