Memories Despair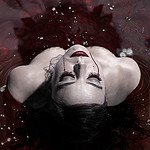 Thu, 25 Sep 2014
Desperately wanting
it all to go away.
This feeling that lingers.
Every single day.
I miss you dearly.
They stole you away.
So suddenly and shocking
what could I even say.
I can see you're little fingers.
They haunt me still today.
When will I think clearly?
Does it ever go away?
You're always in my thoughts
for I'm still stuck in yesterday.