Life and Times of a Priestess : Ch.14 : The New Lovers : Part 3
Image: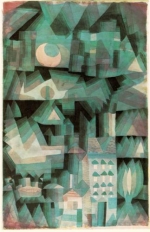 Tue, 08 Nov 2022
Part 3
     But now it was time to help Mireau to make the transition to greater pleasures.
"Mireau," she said, stroking him as he sat on the edge of the bed they had shared, "I knew we were being watched, and I loved it.  It makes the act of love even more exciting.  They weren't just watching us, they were participating.  They were having sex while we were having sex.  We watched each other.  I was watching them part of the time while they were watching us.  It was wonderful .  They shared our orgasm and I shared their pleasure.  I'm still sharing it now."
    "I never gave permission.  In fact I asked them not to do this.  We only agreed to come here if we were not to be forced into some kind of Pirionite ceremony.  Danella how could you betray my trust?"
    Danella was taken aback by the sudden vehemence of Mireau's surliness.  She had half expected this kind of reaction from him because he was a Prancirian male and she understood more now about their fears and attitudes.  Ravelleon had been the same, indeed far worse when she had first met him, and if he knew of what he would call her disloyalty to him she knew that his reaction would be far worse than anything Mireau offered.
   "I don't wish to upset you.  We did this for your own good so that you could experience something new.  You don't have to do anything further if you don't wish.  You could go now, sleep in another room where we would not disturb you again.  But why don't you try the experience.  I want to make love to you now, like Jeanette has done, and I want Jeanette and Valery to be here while I do it because it is the kind of pleasure I like.  I want to make love with all my friends together.  That is the way we often do it in Pirion, and I know you would like it if you tried it.  Jeanette enjoyed being watched.  You will too when you get used to it."
    "Danella is right," said Jeanette.   "You are feeling shy because it was a surprise for you and you don't know how to behave in this situation.  No Prancirians do unless they are prostitutes or certain bohemians.  But many of us want to make love this way in our dreams.  Many would love at least to experience it even if they do not need to make love this way regularly.  For myself I think I have just come to understand what I have been wanting for so long.  You have loved Danella many times I know and now you have loved me.  Why not make love to both of us together?"
    "Or is it because Valery is here that you cannot yet bring yourself to share me," suggested Danella astutely.  At least Mireau was still here in the bedroom and had not fled.  If Danella understood him correctly he would be loath to risk his relationship with her by storming out.  She knew how much she meant to him.  He had been content and grateful to share her with his friend Ravelleon, taking his place as her lover only when the General was absent.  No hint of jealousy or possessiveness there.  But she suspected that it was Valery's presence as an interloper and a third lover in her Dumisian existence which bothered him most.  He could accept Valery making love to her in another room because there was no way he could prevent it and he did not have to see her possession by another man with his own eyes, and he was rewarded by the allure of Jeanette whom he obviously had great appetite for.  What man would refuse the lovely slim form of that exquisite sophisticated blonde creature.  Danella found herself attracted also.  But here he was confronted with Valery, the male impostor in his harem.  She expected that Mireau's mood might be very different if Valery were not here and she and Jeanette were to tackle Mireau together.  However she would not spoil the pleasure of both Valery and Jeanette by asking Valery to depart from the room in his own house to return alone to his bed.
      Jeanette interjected, "Come Mireau, don't spoil our pleasure, both you and Valery can enjoy both of us as much as you want.  There is no reason for you to feel jealous of each other."
      "Yes Mireau.  Don't spoil the party," Valery intervened to make him feel more welcome.  "The ladies want both of us and we don't want each other," he laughed.  "I can't see the problem.  You have made love to them both now.  They are not strangers.  You can have them both and I can have them both.  Does it matter that we all share the same room? I think not.  It is just a matter of confidence.  When you get started again you will enjoy it I assure you."
     "I didn't really want it this way," said Mireau, but he seemed not to want to leave the room either.
    "Go to him Danella," suggested Jeanette, gently stroking Mireau to rekindle his sexual appetite.
     "You take Valery," said the Priestess, "but don't let him enter you yet." 
Jeanette wondered what the Priestess had in mind, but she obeyed as if she herself were now a Priestess.  Parting from Mireau she was brushed softly by Danella as they exchanged places.  Jeanette sat down with Valery, and opening her legs allowed his fingers, fresh with the juices of the Priestess, to penetrate her, kneading her flesh so that instantly she felt as she had done with Mireau a short while before.  The sudden exchange of partners made her flush with excitement as she stroked Valery's stiffness and brought her mouth down upon the familiar loved penis.  She hoped soon to feel the warmth of Mireau upon her also at the same time.
    Jeanette slid from Valery's embrace and stood by the table.  She had heeded Danella and stared at her trying to draw inspiration from her.  Her head swam with the image of Mireau thrusting between the slim thighs of Danella, shedding his passion fluids in her soft sheath.  Danella turned her face to her as her body moved to Mireau's rhythm.  "Come to me now and feel me.  Let me feel you."
     Jeanette was not sure but as the Priestess beseeched her with her palm lifted upwards, she moved to sit on her haunches before the tanned smooth skin of this exotic lady who seemed to have them all in her spell now.  She had not known that she would want to do this with a woman.  Men she knew and loved.  She had always known that she belonged to them and had taken most opportunities she had ever been offered.  But a woman was something she had never believed she needed or even wanted.  Now she had watched the Priestess in action and seen for herself the beauty of her nakedness.  She wanted her almost as much as the men.  The thrill of touching a woman, the idea of it, it's danger and forbiddeness attracted her almost as much as the beauty of Danella.  She caressed the lovely head and smooth neck, cupped her ample breasts and drew her palms over her moving thighs.  All the time she stared into the Priestess's bright eyes, communing with her new friend and teacher in mutual lust.  Danella stilled, cocked her head and gazed back, her eyes misty with her pleasure.  Jeanette held her cheeks and pressed a warm kiss on her lips.
     "Valery is to take you.  When he slides his warm cock inside you it will please me also."  Danella's voice was low and authoritative.  Jeanette turned and faced Valery again.  She bent and unclipped her suspenders, drawing the last of her undergarments down off her body then stood under the appreciative scrutiny of her three lovers, two of them engaged in urgent intercourse while they explored her with their eyes.
     Valery circled her critically, his hands tracing her curves again as if she were a product for sale.  He lifted her breasts exhaling with satisfaction.  He hoisted her until she secured her legs in an embrace around his waist, feeling the tip of his penis jab at her entry.  He was well endowed and she was not quite ready although she had entertained him often enough before.  Then lifting her face to the ceiling she allowed herself to slump onto the large erection.  She placed her hands firmly on his shoulders.  She felt the penis plunge deep into her, and winced, allowing her legs to rise to relieve the slight discomfort, then settling so she was once more filled.  She leaned away from Valery now admiring the stretch of his muscles as they moved to hold her.  She leaned further then let go of his shoulders altogether, lifting her arms over head and curving her back until she fell away from him and her hands reached the carpet behind.  Valery's penis was bent at an angle which increased the warmth of the pressure upon it.  When she risked a glance upwards, her eyes tracing past the rounded bulge of her thrown back breasts and the round of her sloped stomach, Valery's face registered pure pleasure.  He enjoyed this conjunction and the knowledge fired her to swing, increasing the pressure on his trapped penis.  He winced and groaned in an erotic heaven.
     Soon Danella cried out in orgasm as she watched Jeanette's pleasure, Mireau's penetration brought her to a level of excitement which needed only the visual stimulus of Jeanette and Valery to bring it to completion.  All turned their heads as the Priestess became agitated, screaming in her tongue of Pirion as well as the new words of Prancir. "Fuck me harder.  Stick it in.  Squire your juices all over my insides."  And there were words directed at the couple in front of her.  "Lift yourself Jeanette and screw him into the floor.  Valery screw her!"
     They became more excited at these expressions of animal lust.  Coming from a woman it would normally have been thought undignified in Prancir.  Women were encouraged to keep quite silent except for the heavy breathing and soft female moans of passion.  For a woman to become a sexual leader of not only her partner but of three other lovers transformed her into a kind of super woman, unheard of except among the famed female warriors who occasionally had made their mark on history and become legends.
     Jeanette renewed her efforts as she watched the outpouring of Danella's lust.  Her ecstasy was huge as she raised her hind parts to meet the thrusts of Mireau who responded with vigour.  Her cries became grunts and moans as she forgot words and stabbed herself repeatedly onto his hard penis.  Mireau too was taken by the ecstasy.  His groans joined hers as his penis responded to the tumultuous pounding.  Then an uncontrollable shuddering enveloped them both at the same time.  He felt the hot pulse as his fluids released, shooting uncontrollably, his cries gradually diminishing as hers rose above it.  The Priestess's hands were upon herself, rubbing feverishly alongside his penile strength as she spasmed in the middle of them all.  Jeanette put out a hand to touch the priestess in the final moment of heat, on her shoulder, even while she continued her own impaling.  Finally they lay panting, his penis still inside her.