Time Travellers from the 1960's : Ch.11 : A Much Needed Holiday (Part 3 : Sex On The Beach)
Image: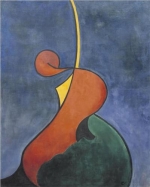 Sun, 25 Oct 2015
Ch.11 : A Much Needed Holiday (Part 3 : Sex On The Beach)
They went to the nudist beach the day after, agreeing to meet there with Lynne and Nick for another swinging adventure. This time it would take place in the sand dunes, as long as they could be private enough and everyone showed up. Ted and Louise need not have worried at all. As both had expected their newfound friends were there before them, on the beach before the dunes. Nick stood on the beach with no clothing over his privates, flying his kite amongst other nudists, while Lynne sunbathed naked on her towel.
"Hi," said Louise as she approached Nick.
"Lynne is over there," he said. "I am pleased you've come," he flattered Louise, genuinely.
"Yes I have seen her," said Louise, "over there."
"Hi Louise," said Lynne. "Ted I'm really glad you've come. I don't think we really finished last night. I am looking forward to round two!"
They talked for a while, relaxing, sunbathing, but all were ready for some dirty action. None of them would relax properly until their adventures resumed. Ted had spent the last hours fantasising about the next time, and so had Louise.
"Let us go back into the dunes, and find a nice private spot," suggested Lynne, which was readily agreed by all of them. They brought their towels and bags with them off the beach and into the dunes, and soon selected a good place where they were not overlooked by anyone, although there would be no way of preventing other people from the beach walking past. That gave an extra excitement or sense of danger to them all. If any passers by came close they could always cease their activities, or slow down so no one could tell what they were doing. Ted and Louise both had an exhibitionist streak in them, which meant thy found pleasure in the knowledge that people who accepted or appreciated their behaviour might be able to see, but neither liked the idea that disapproving people should observe them.
Louise settled with Nick, cuddling and sunbathing together on their towels, taking off her bikini top and bottom as soon as she sat down. Nick had remained completely nude while they walked into the dunes.
A few feet away Ted lay down behind Lynne, who had remained naked. They did, however, have a large towel draped over their lower parts. She faced away from him, pretending to all passers by, who may pass, that she was sleeping or sunbathing, while he delicately entered her cunt from behind, lying against her on his side, so he could see her back and the back of her head. To all outsiders it may have appeared that they were a couple lying next to each other in the sun. Her passage was already moist, and she whispered to him to gently fuck her, taking all the time he wanted. His cock was hard and strong and he loved this open air adventure. Occasionally someone walked by on the dunes and glanced towards them in the dunes, unaware of what they were actually doing. She whimpered quietly and he thrust as he explored her lovely warm body with his hands.
For a while Nick fucked Louise too. Lynne was watching as her husband fucked his new friend on their towels, and Ted could see too when he looked beyond the lovely body he caressed. Throwing caution to the wind, Nick and Louise's towel was coming off as Nick spread her legs and mounted her in the traditional manner. No one noticed whether any passer by might have seen this open display, but if anyone did they did not stay to watch. Full of passion and excitement at the naughty thing they were doing Nick came fairly quickly and afterwards he pleasured Louise with fingers and mouth for a while until she came strongly.
Now Ted became more urgent, still fucking Lynne from behind in the sideways position, with the towel over their lower parts. Nick and Louise come closer and watched as Ted fucked Lynne. They calmed it right down once or twice as some people passed by, unaware in the distance. To The watching Louise and Nick it was more obvious what they were doing now. Then Nick decided to intervene. He encouraged his wife to lick his penis while Ted continued to fuck her, and Louise stroked her husband while he moved against Lynne. The towel slipped and it became completely obvious what was going on. Some passers by did happen to appear on a distant dune. They glanced, but they were not rude enough to stay and watch. Ted did not care any more. He would not have cared if the whole world were watching. Ted fucked Lynne very hard towards the end, while she pleasured herself with her fingers, bringing herself off to a gasping conclusion, while he squirted his seed into the condom inside her.
"Wow!" they all said as they came around afterwards. Nick quickly fucked his own wife, while Ted brought Louise off, on top of her, without climaxing himself, having already expended himself. What a day. It was proving to be! They relaxed and chatted, resuming their sunbathing, drinking the fluids they had brought with them. When finally they were ready to leave the dunes, they walked together back along the beach and shared a taxi back to their hotel. They parted at last to shower and do their own things, promising to get together at the bar later that evening. Maybe, if they felt like it they would all end up together in one of their apartments for more adventures later that evening!