Kleine Maus

Image: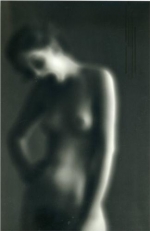 Fri, 02 Dec 2016
Cold winter evenings, warm with the smell of bolognese.
My dog, I loved that dog
We played. Red from running, spinning,
my cheeks flushed- a child always in a rush.
My small nose, defined -
Reminded me of a mouse.
We counted them, my scars,
I told him it was a time of survival,
Shark attacks and war. Forty-five scars.
He looked at me in disgust, words cut deeper-
than any knife.
"What am I meant to do with that?"
Me, all woman
feeling like a child again, a mouse.
I'd imagine a cut slitting my heart, ripping sounds.
Why did he do that? He took and didn't give.
No sense, no reason.
Cold winter evenings, the smell of bolgnese lingering.
We have red cheeks and we are freezing.
You trace my scars carefully,
me all woman, I feel just that.
I ask the same question "why are you doing that?"
Quietly you say "because I love you."