All that remains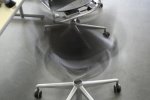 Wed, 23 Sep 2020
1 likes
So I tell group that sometimes the tightness feels like
I've  moved into the house across from you
but the walls seem further away and
I can't remember which memories are mine.
I say there's no anger any more, that
I've just opened my chest and let the trauma in,
stood down, 
bald and stunned, with liver spots for eyes.
They all seem nice, the perky one
with Vaseline lips, she says things like
'reasonable precaution' and
'You did all you could'. She's good like that.
At lunch, we spin stories of the worst we've ever seen
and all the pain mirrors
make us seem interesting
like esteem is binary or something trite.
VaseLinda tells us about the Baemba,
about the growth hormone and that stress levels are high amongst
trauma sufferers and their smaller brains so I think -
is danger excitement? Was it like that for you
when you wanked while your dad hit your mum?
They have their own codes here, like super spies,
to protect us adults from what you went through at 6,
MAST STRAP Encompass Hollow. So cool
to live in the limits of a penstroke.
You smelled of lilac and the past.
I promise that when I go, I'll give the chair a spin.