Jessica's Life Journey (8) - Laying the Foundations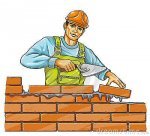 Mon, 23 May 2022
2 likes
While Will – my constant companion,  persistent suitor and now business associate – is busy unravelling my uncle's computer's malfunctions, I have been laying the foundations of what I hope will be a successful enterprise.
Most High Street shops are unoccupied or have been transformed into charity shops mainly due to exorbitant rents and rates but also because of the rise in online shopping that started during the lockdown and which buyers found so convenient that it has almost become a permanent feature.
The rooms I was interested in were above what used to be a Woolworths store. One had about 250 square feet of space and could be the main office; the other, smaller, would serve as a reception.
Basically sound, they might improve with a lick of paint. Furniture, fixtures and fittings were needed; second-hand if possible.
I had heard that following bankruptcies, properties from luxury homes were auctioned and sold for a song. That was music to my ears.
Everything seemed to go smoothly and I could not believe that we hadn't encountered any snags.
Will and I signed the tenancy agreement without an itch and kept our fingers crossed that we would continue to be untroubled.
I was pleased that my partner had trusted me completely and given me carte blanche to do all that was necessary for setting up the agency.
Also proud that I had thought of a suitable name for it: "Eagle Eyes – private investigators".
Having filled the offices with equipment purchased from the 'Bids"R" Us' auction house, what I had to do next was for telephone lines to be activated and arrange for visiting cards to be printed but I reckon that I'd done enough for today.
I bought some fresh sandwiches from Pret A Manger and sat down on a bench in Postman's Park, so named not after our local postie's profession - even though he likes to think it was - but because of the old General Post Office building which stood nearby when the garden opened in 1880. 
#
We have a new postie, a blonde female, now that our old postman has retired. His actual name is Patrick but he wasn't keen on being addressed as 'postman Pat' so he suggested we call him Noddy, as he was on nodding terms with all of us, and the moniker stuck. 
She is just as friendly as he was.
The other day she said to me: "Congratulations; I hear that you are going to be an entrepreneur".
I was astonished. " How on earth do you know?"
"News travels fast."
It transpires she had been told by Uncle Jeremy's cleaner who I suppose had overheard us talking freely about the project.
It could be a good thing; if the word spreads, we may have a ready-made clientele waiting to use our services.
No need to advertise then. I am aware that we have to keep tight strings on our purse as we haven't got an unlimited budget.
© Luigi Pagano 2022