Jessica's Life Journey (9) - Forging Ahead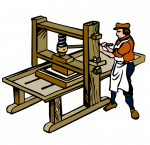 Wed, 25 May 2022
3 likes
"We are cooking on gas". 
I admit I hadn't come across that phrase until I read it in a short story.
It means 'to be making rapid progress or performing efficiently', I learned from the dictionary.
It's not a new expression; it goes back to the 1930s and was based on an advert that pointed out the advantages of cooking with gas rather than electricity.
Not only we are making big strides ln establishing the Eagle Eyes agency, we actually got our first assignment even before we started advertising.
In fact, I hadn't yet received the business visiting cards and leaflets from the printer who apologised for the delay and explained that he had been given a big order that had to be done in a rush.
It was a stroke of luck, really. Having had a rather tiring day chasing all and sundry, I decided I would allow myself the luxury of a taxi ride home.
There are two kinds of professional people who have the knack of learning a lot about your personal life just through conversation: hairdressers and taxi drivers.
When I casually mentioned, perhaps prematurely, that I was a private investigator the driver jumped at the chance.
"Lady, you are my salvation. I want to clear my name of an offence of which I am accused. Will you take up my case?", he implored.
Too late to backtrack and say that I was a novice at this game, I accepted his commission after agreeing terms.
HIe was being investigated by the police for dealing in forged banknotes. He was under caution and had been released on bail.
I became more hopeful and heaved a sigh of relief when he told me that he knew the source of that dodgy money.
"Last Monday was a rainy day and I hadn't had a single fare when at last a passenger hailed my taxi outside the Blue Moon nightclub. It was Joe Bandana, a well-known pimp. I have driven him before and he is a good tipper. As always he gave two new crisp banknotes in addition to the metered charge."
#
It wasn't much to go on but it was a start.
It was too easy to assume that we had found the culprit. There must be another explanation. My brain went into overdrive.
I had some idea on how that money might have ended up in Joe Bandana's pocket. I knew that pimps live on the immoral earnings of the sex workers they control and the ill-gotten of the pimp's revenue would have been provided by one of them.
Discreet enquiries revealed that Joe's protection extended to only one female, an illegal that had turned to prostitution after being lured to this country with the false promise of an acting career.
I set out at night to trace her. It was pitch dark and navigating the dimly-lit streets wasn't easy.
At that late hour, the place was full of activity. I could hear the thumping noise of the rolling presses of the nearby printers and the building was bathed in light. They must be working overtime to fulfill the big order they told me about. 
I thought that finding the girl and learning the truth would be a piece of cake, but it wasn't.
The atmosphere around me was menacing and intimidating. I had to endure the hostile warnings ('get off my patch!') of the girls congregating beneath lamp-posts like modern-day's Lily Marlenes; had to firmly repulse the repeated offers from kerb crawlers but eventually reached my quarry.
At first, Olga was on the defensive and defiant. I nearly burst out laughing when she claimed 'clients confidentiality' and refused to answer my questions. She only relented when I threatened to report her to the Immigration Authorities.
I had a hunch and asked if any of her customers had been more munificent than others and she said that the proprietor of the printing business had been very generous of late and paid over the odds.
Everything fell into place at once and immediately phoned the police to tell them of my suspicions.
#
The following morning, the headlines of all the major newspapers were about the police having discovered and smashed a large operation of counterfeit money, following an anonymous tip-off.
There was no mention of the part played by little old me. Such is life.
© Luigi Pagano 2022