The Master Plan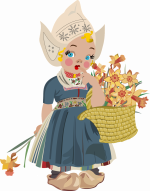 Mon, 22 May 2023
1 likes
I realise that I may have left some readers high and dry in my last narrative. I had mentioned Alf's master plan but omitted to tell what it consisted of.
Before I do so it is essential to know who he is amd what makes him tick.
Some people call him by his full name, others by abbreviations like Al, Alfie or Alf. His father called him a 'dreamer', with justification as he was always dreaming of exotic travels and adventures.
He could have followed in his father's footsteps and got a steady job but decided that he preferred something more challenging.
To give him his due he always succeeded in what he set out to do.
He had picked up a magazine in which he read that a catering conglomerate had organised a pizza-making competition. 
It is a well-known fact that Neapolitans have the reputation of being the best pizzaioli and to think that a person from the North would steal their thunder was unthinkable.
Yet that's what a teenager from the Lombardy region, sensationally did. He won first prize.
He decided that opening a pizzeria was the logical thing to do. But not in Italy where there was an excess of those eating places but in a country where there was a niche for such delicacy.
The first thing that came to his mind was what the requirements were. The need for working capital was not his first consideration, that was put at the bottom of the list, to be dealt with at a later date.
No, he said, what is important to the clients is communication and knowledge of an international language like English is therefore paramount.
Obviously, we spoke Italian and French and had a smattering of German but as the Shakespeare language was a mystery to us, he had enrolled us all for an intensive course in a London college in Red Lion Square.
The location of the eatery would have to be Amsterdam, where his Dutch girlfriend lived and who could be employed as a waitress not only because she could use her native language but also for her good looks.
She had assured him that pizza was virtually unknown over there and people would appreciate the novelty.
Personnel came next: Alf, the chef; Giovanni, sous-chef; Cornelia, waitress and I, receptionist, cashier and factotum; in other words jack of all trades and master of none.
The only reality that he would accept was that the plan would take time. 
In the meantime we needed to support ourselves and, with our savings diminishing, we had to find employment.
To our help came Tony G., a fellow student who had come to England to escape conscription and was hoping to be here long enough to obtain an exemption from joining the Italian army.
Having lived in London for over four years he had made a lot of contacts and was able to find situations for the three of us, waiting at tables in Italian trattorie. 
It wasn't difficult to get visas because, at the time, the locals were not keen on that kind of job.
So while we were marking time, Alf's master plan was put on hold, but that didn't mean he had given up.
© Luigi Pagano 2023
Previous episode https://www.abctales.com/story/luigipagano/three-men-and-car