On Winter Nights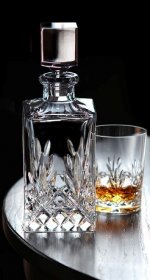 Thu, 09 May 2019
A verbless poem.
--------------------------
On winter nights,
after a week of hard work,
bright and cosy
in our warm room,
in a comfortable chair
by a roaring log fire.
Temptation:
a Havana cigar
or a cigarette.
No, better not
(good health
a consideration).
But a bottle of malt
on a silver salver
and a crystal glass,
– full of golden nectar –
in one's hand,
most definitely yes.
Pure heaven!
© Luigi Pagano