Codes.
Image: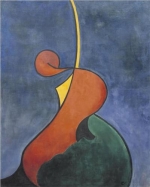 Mon, 02 Nov 2020
 The Code.
I awoke one morning
On my forearms the code
Of imprisonment and remembrance
Came nearly intact to the surface.
I wasn't sure if it was for the best
My only proof over Amnesia - Jewish records
Put me there in touch with the people
In small groups at evening prayer.
Grandfather always intoned the words,
Always insisted that God would hear -
No matter what our religion coloured him.
The relief of our gathering undisclosed.
We tried not to count the missing;
Far easier to be grateful for the living.
Each of us marked by numbers, letters, code.
Broken vessels before God
Whole hearted we prayed for His grace,
That might lead us to peace. After war,
Grandfather paid for surgical removal.
We were warned it might come back.
Somehow its the old friend I never had
©Rosalind J Lee
Rescued from the concentration camp at Auschwtz.