Draft poem - It should be quiet!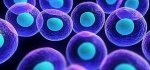 Tue, 06 Mar 2018
It would be quiet....
Except for the electronic hiss...
that preludes the odd job Gods in.
A virus collage in a corner blooms - 
Life caught in spiral, violet blue.
So intense: this memory - 
it hits the senses, a drug
we cannot escape 
and never take.
The Gods become less involved 
move on, and  in our turn we violate
Separate, become the Moon.
"
Pock marked by events larger
than asked for.   The virus, seeds
sets out to destroy all human life.
Why should we destroy - 
to steal a phrase...  "the entirely beautiful!"