Legging- extra notes.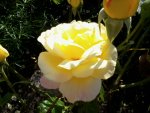 Mon, 05 Sep 2016
Legging- extra notes.  I was going to finish, however the plotting is going on and on....  batteries?
Woken at 01:25 by loud a male, English – Possibly in the dark, facing onto the fields, people hiding upstairs in the bathroom.
Either reheasals have started or a newscast is going out for the Saudi revolution party, comprising the spies - Crisptine Wart and hert partner Berri, a loud man, and various others of German origin outside....
Loud shouting man, "And we declare that her decision to give it to her son J, would be unworkable when our son Weven, is much more the thing. He is fully proven, hs the right amount of Warts on each side, and can give a lovely bite to boot! What an amazing man. 6 disabled children and still going for a 7th. His wife loves him!"
"And so does his Mum!" shouts Chrisptine waving her national jackbooted flag. "We're here for you honey!"
"We got the noise running all oer the house. It# going to break her teeth! Just you wait and see!"
The Hitler woman roars out, "What is she playing at! Everyone else runs out here... and we get them. They're dead in a moment! Either one shot or a the whips! Isn't that 'ingright Ralphie?"
She bares her teeth and squeezes his hand firmly, wanting to show her immediate friendship. Its good to have friends! So Ing good!
Chrisptine claps her hands freakishly, and drops her knickers in celebration.
"Wa, wa wasa!" she chantes happily, "Wanna wa wa way: Warrie?"
Berri hangs his head in shame, "Sorry the bed alarm has gone off again!"
"You ought to do all this in daylight!" I challenge them. "Noisy lot!"
"Come on out here," snaps old Hitler irritatedly. "One shot I promise you... painless end!"
"Oy! You promised me I could kill that, anyway I choose!" snapped another beside her. "If you don't let me do what I want to her first, it's off. I get to pull off your head!"
Bickering breaks out.
Put on the light and 0pen the window. Are they outside or not? Two young people move about. Then they re-enter at the front....
Inmates of the asylum.... I think, God help us all....
I wonder what time the podcast goes out....
"Look H I'm not doing it any more," shrieks a young female, who believes in loud, "Not any more got it, she's still writing it down. She keeps on thinking her Bible is a sword. And there's power in her words.... and we tried for the Bishop earlier... gave her some for asking for the Chruch..."
"Yes," said the Hitler softly, "Go on, we need that on the news. Crowley's high priestess demands the whole of East Anglia's Anglican Churches be handed over to her.. A known witch!"
"The Bish!" agreed the girl enthusiastically, "Said that the churches would be safer with her. Said the Bishop or any cleric's job should be an excepted vacancy, and only given to those who can read the Bible, and or pass a reading test, and have it read in the churches, have children educated in the word of God.... or the churches will close for the lack of it."
"
"Who does she think she is!" Yelled the Hitler furiously, "she'll be spoiling Yuletide soon!"
N.B as I finish writing this a large helicopter takes off nearby,  possible a Chinook?